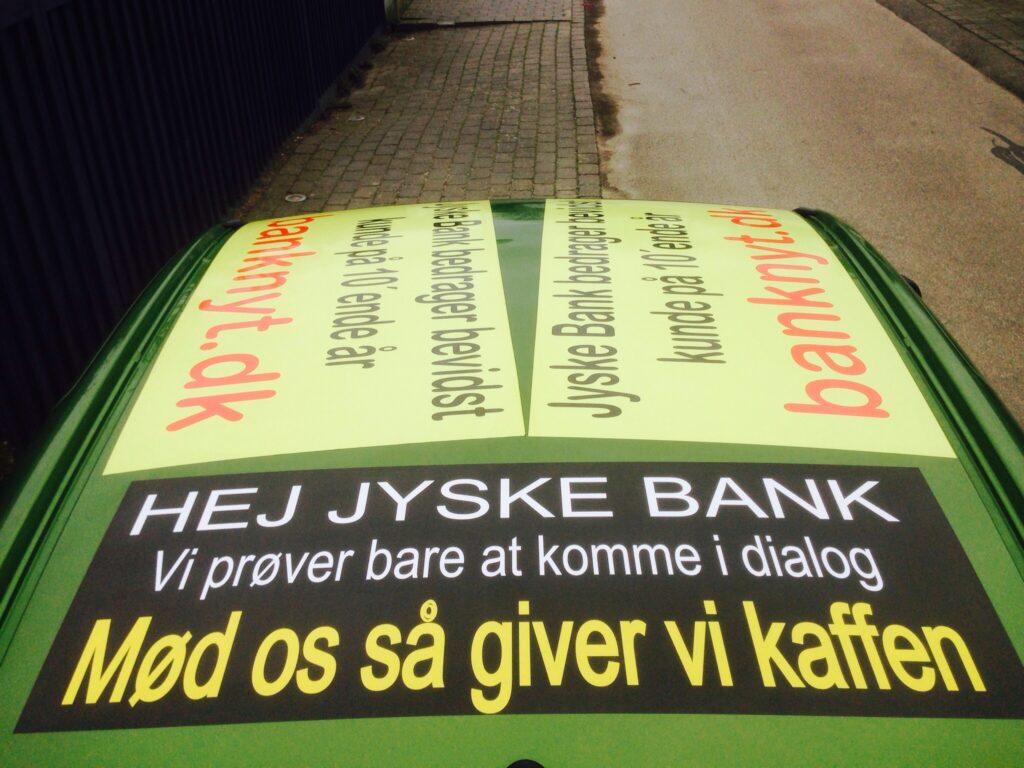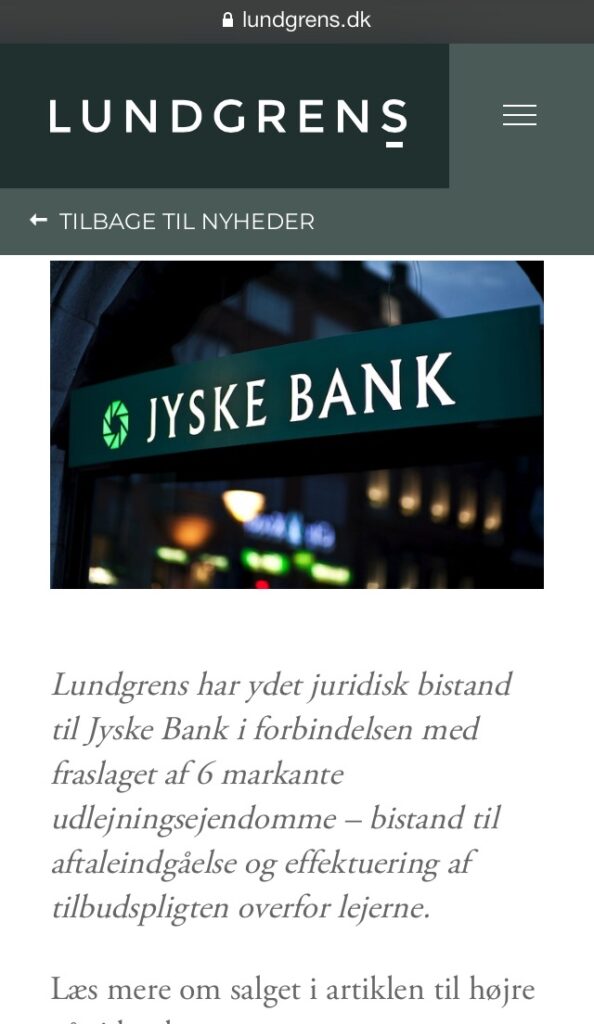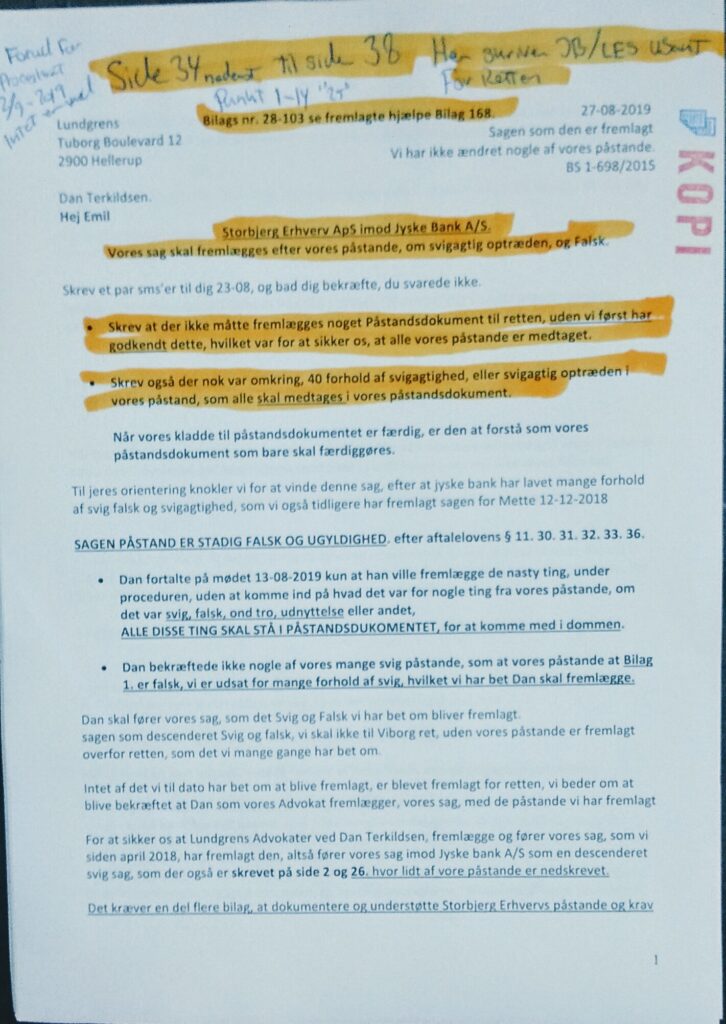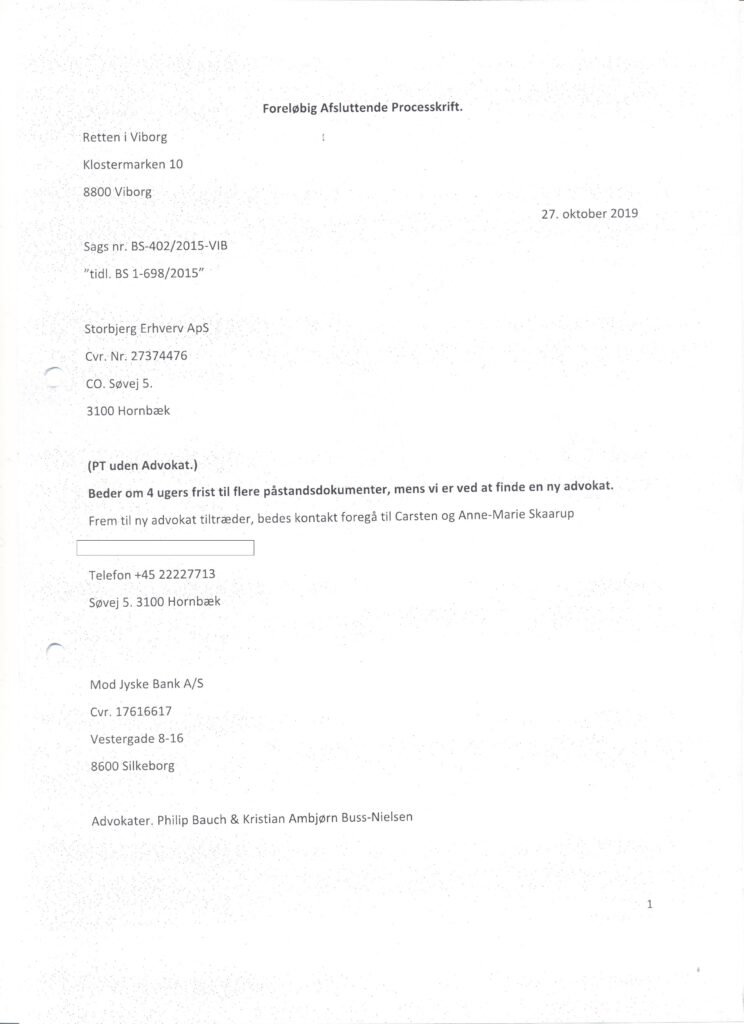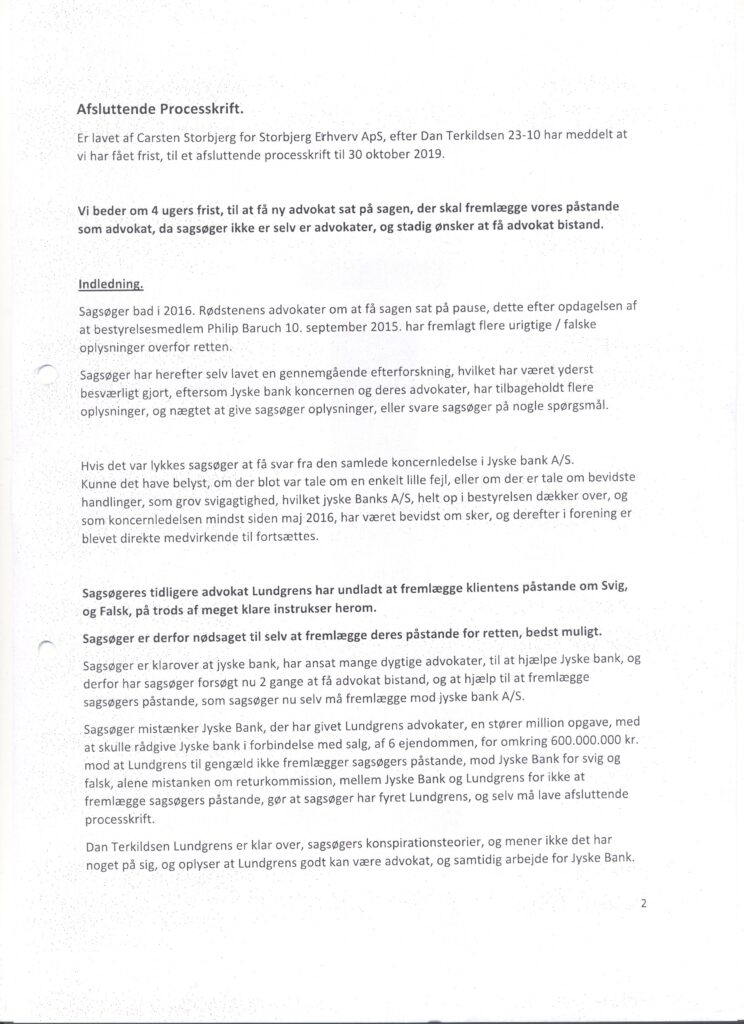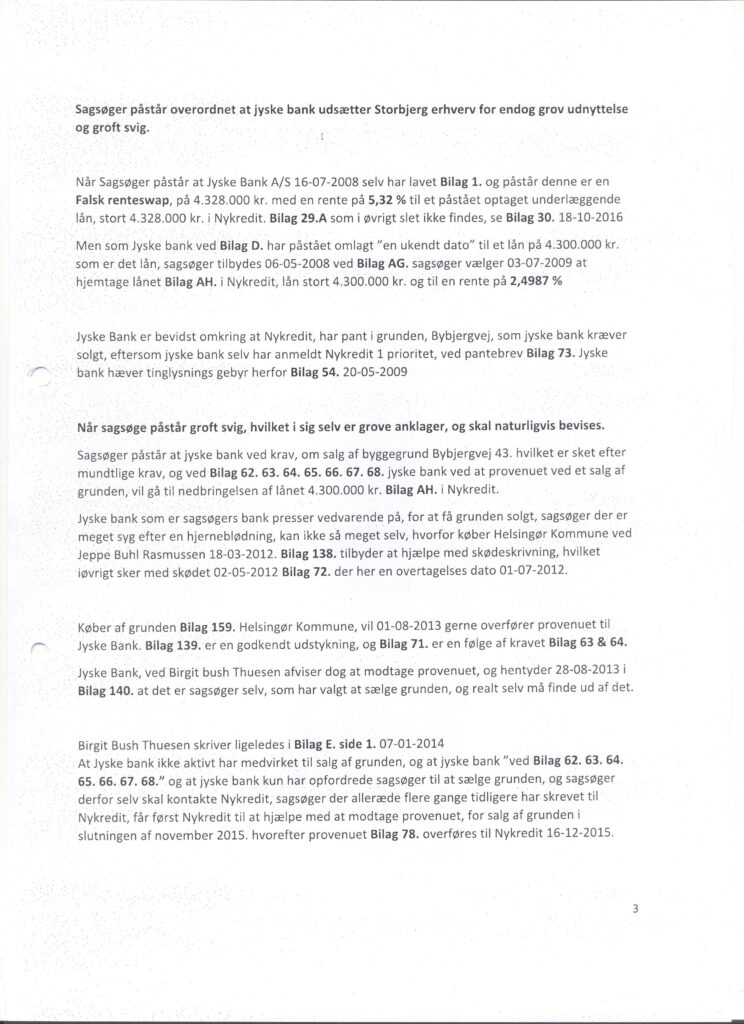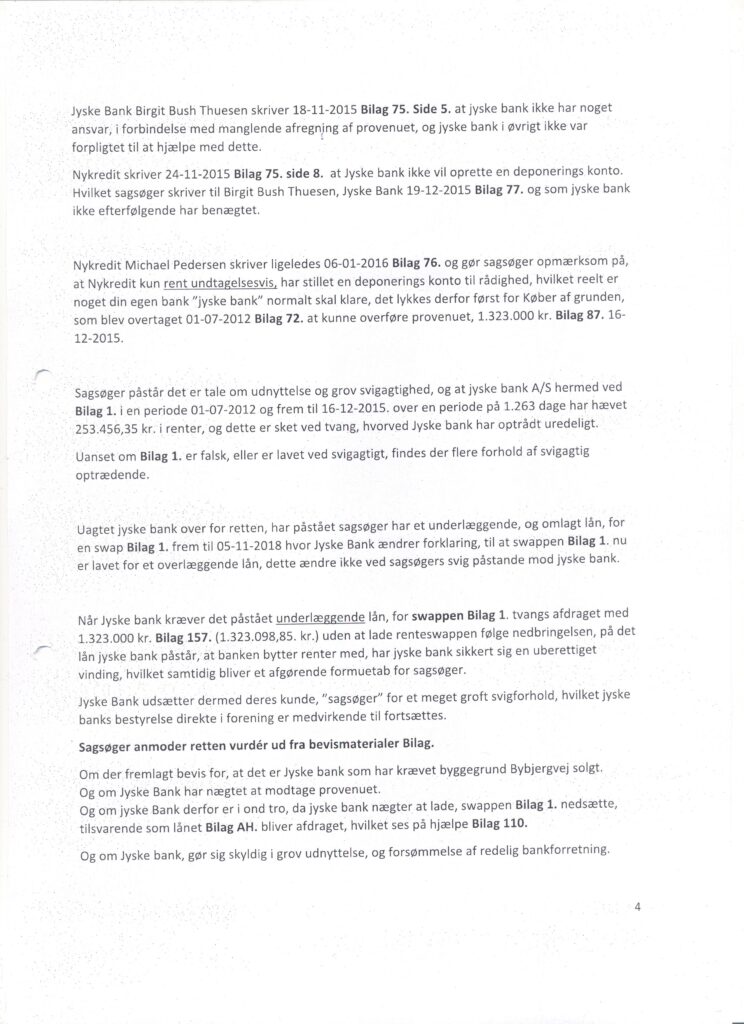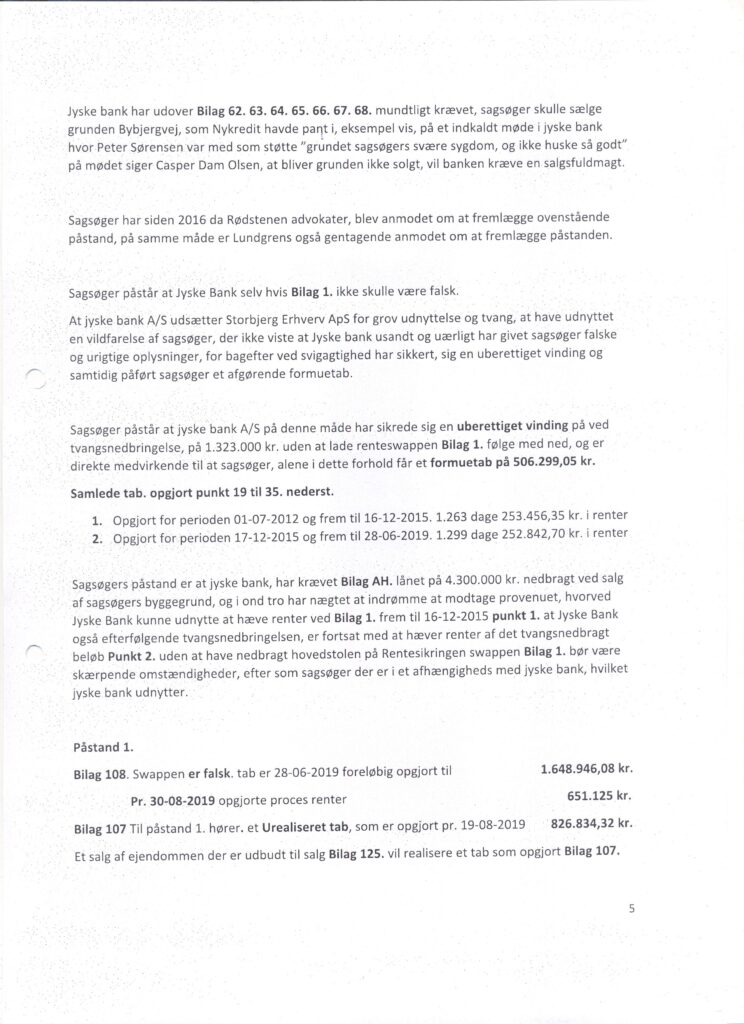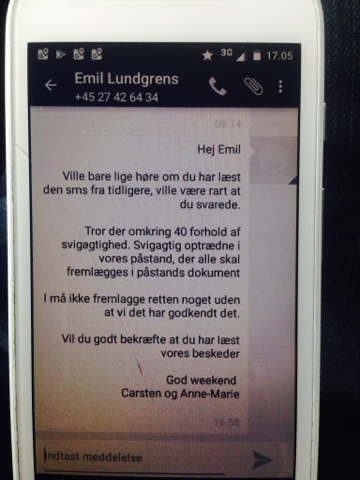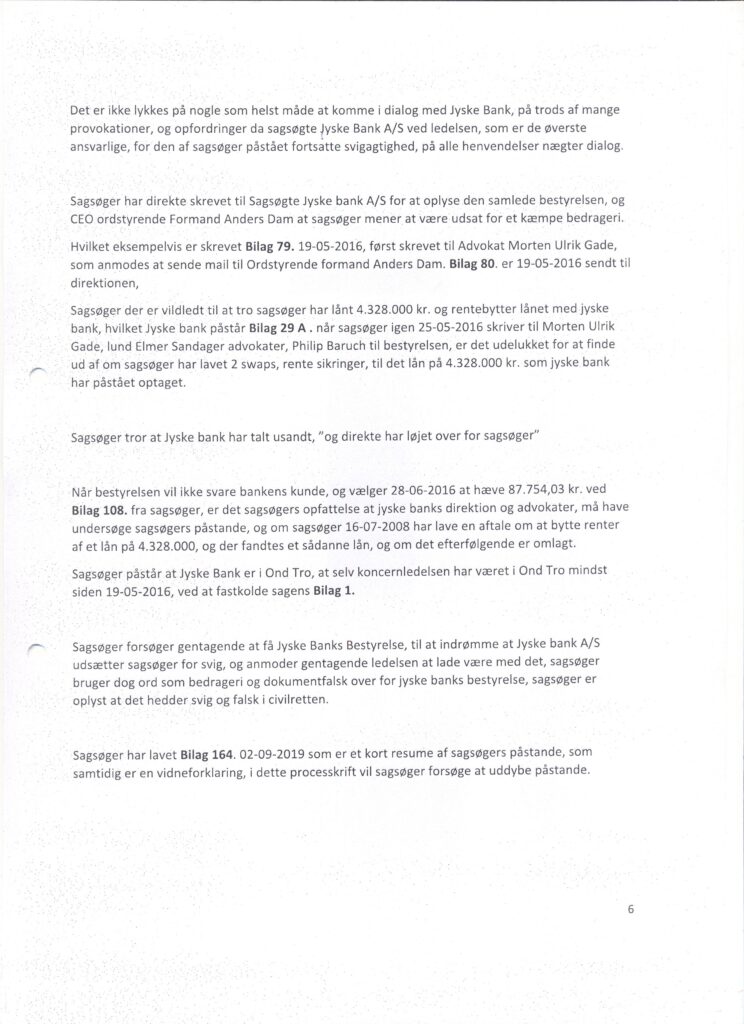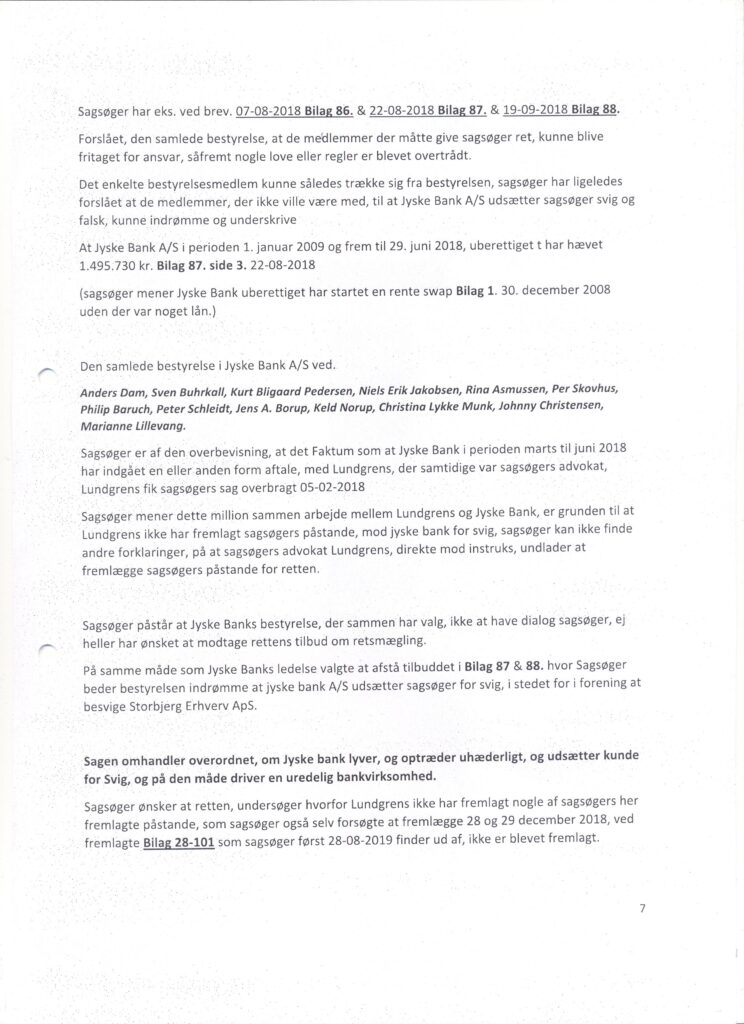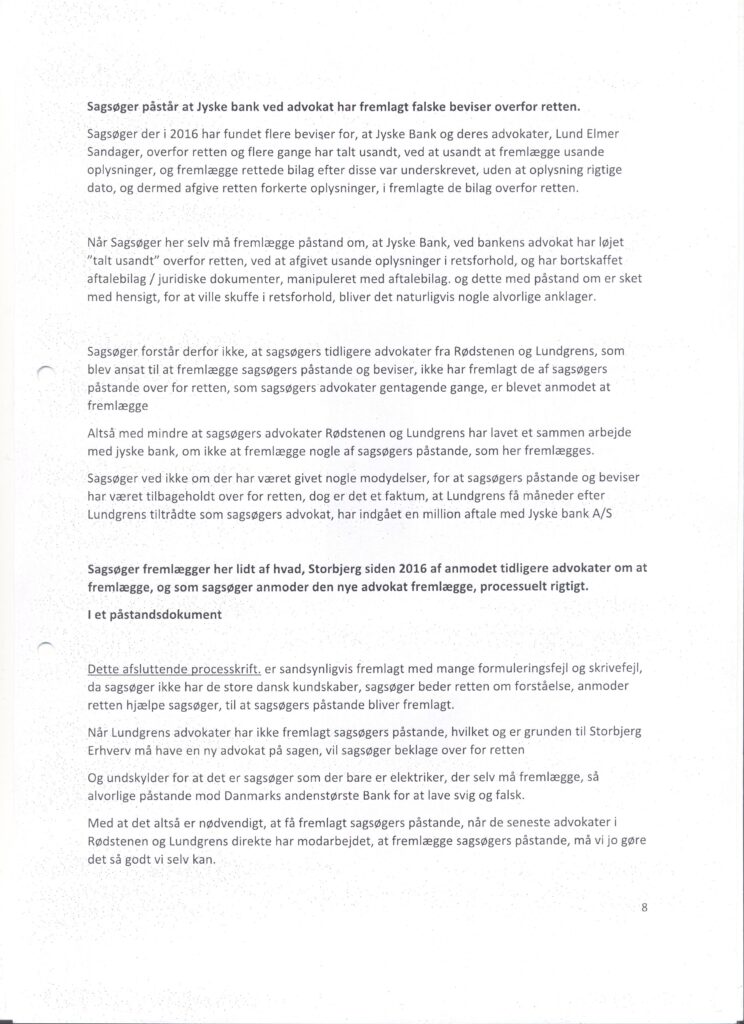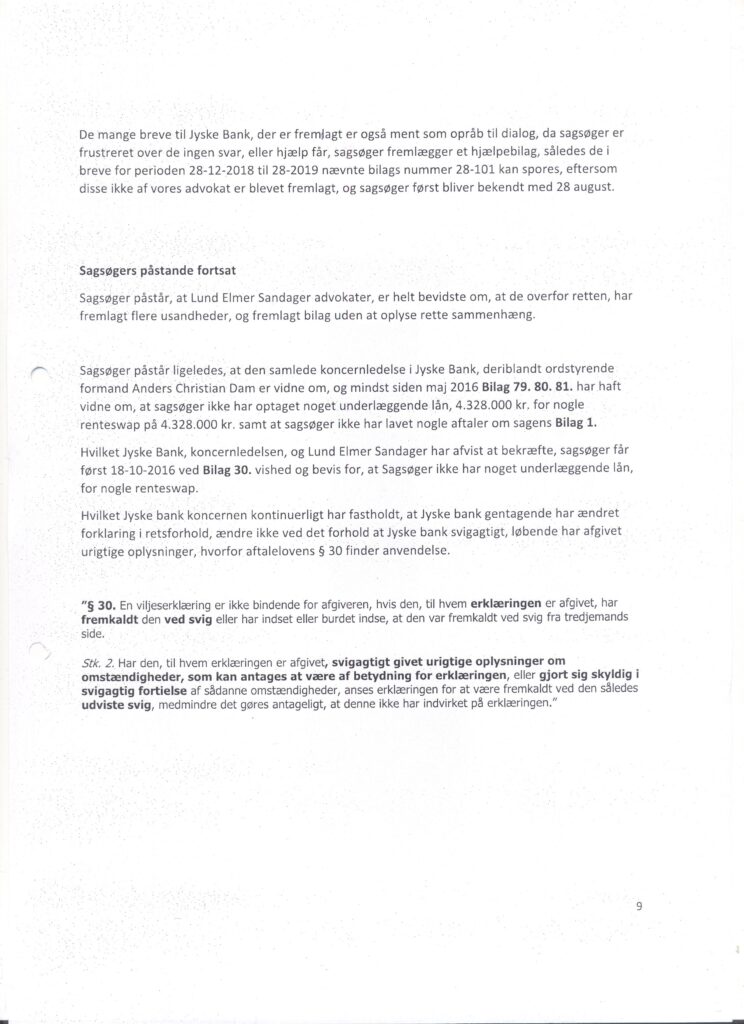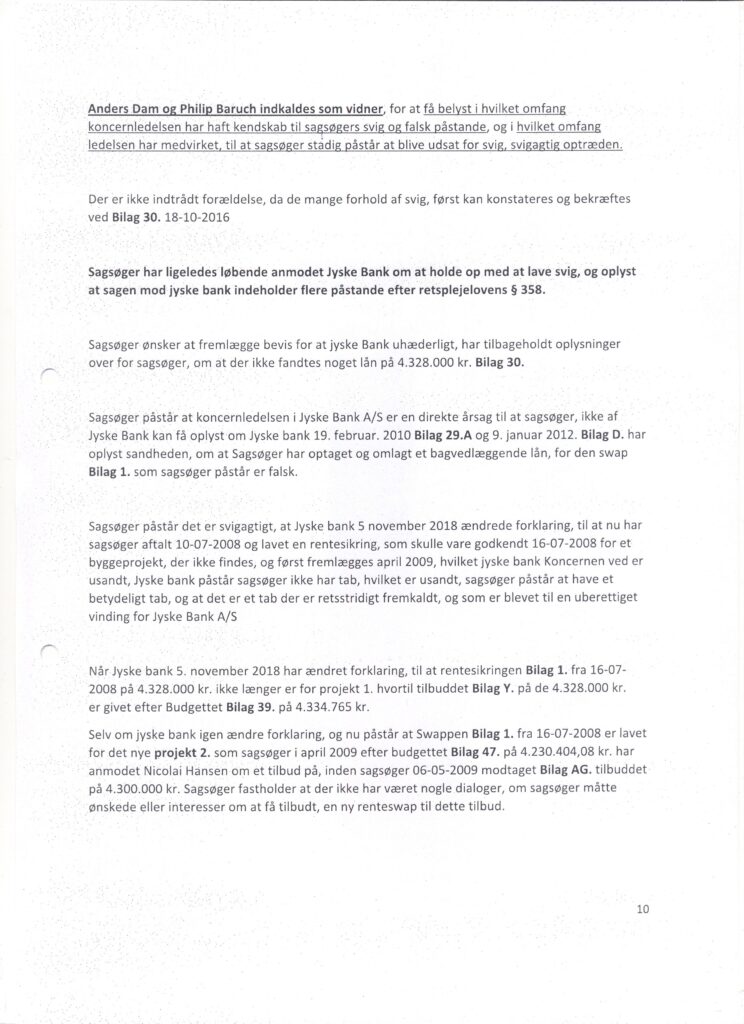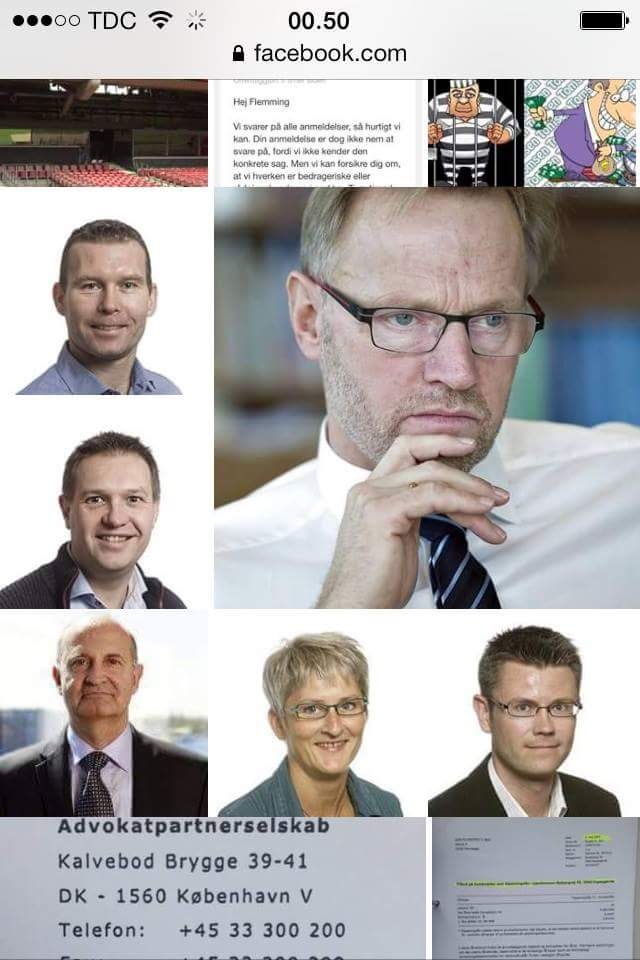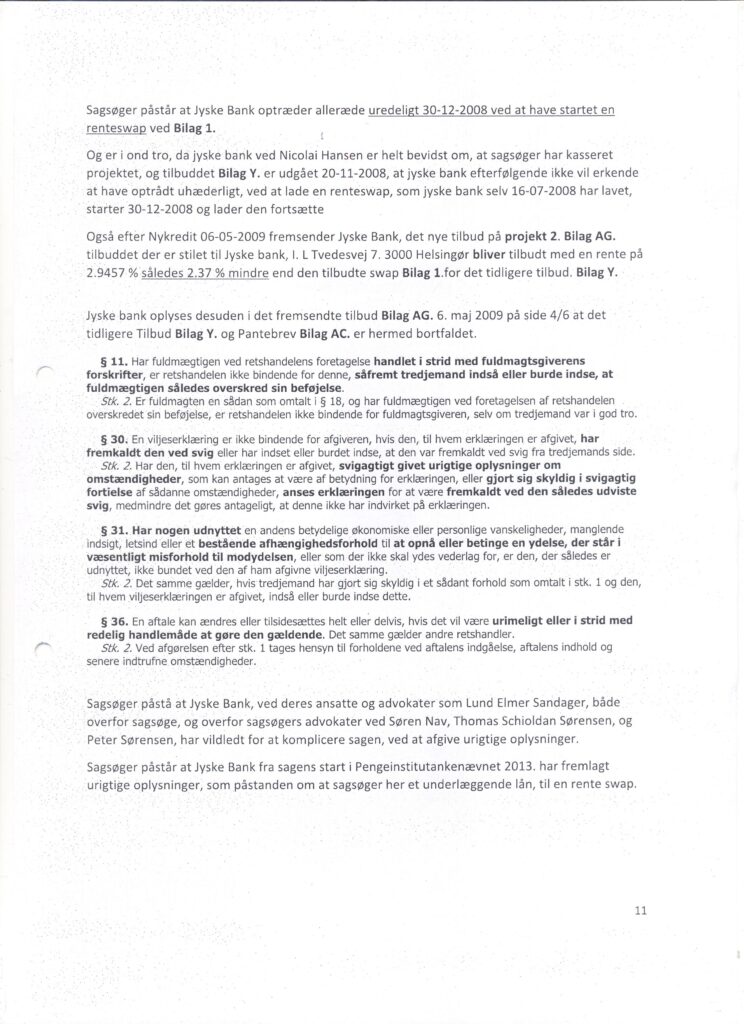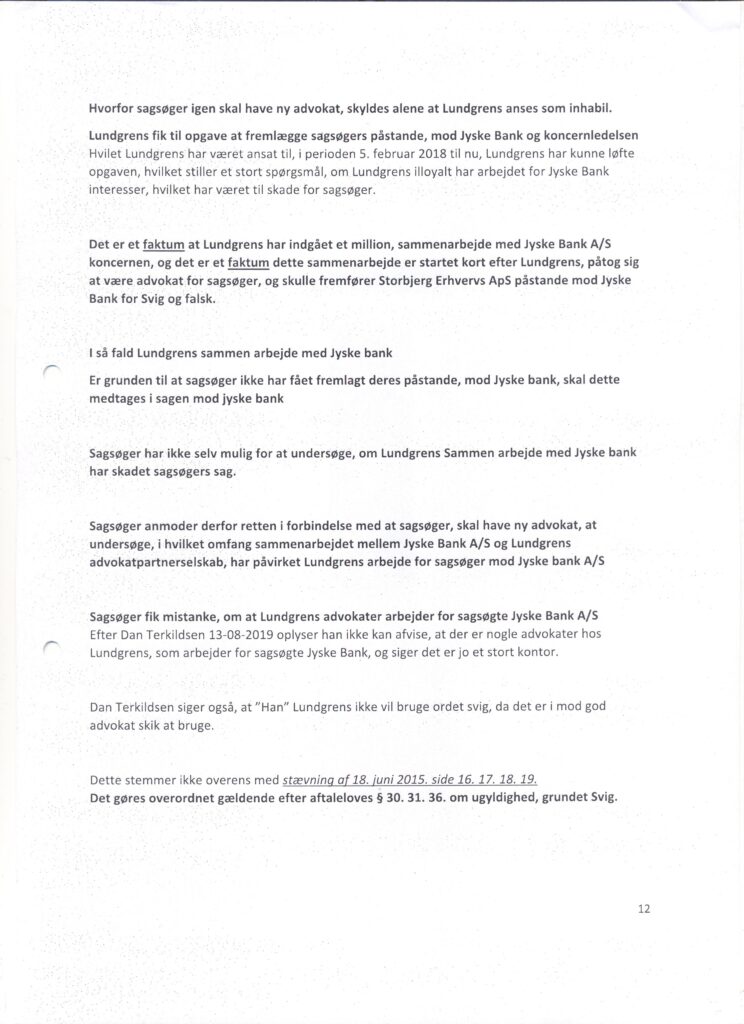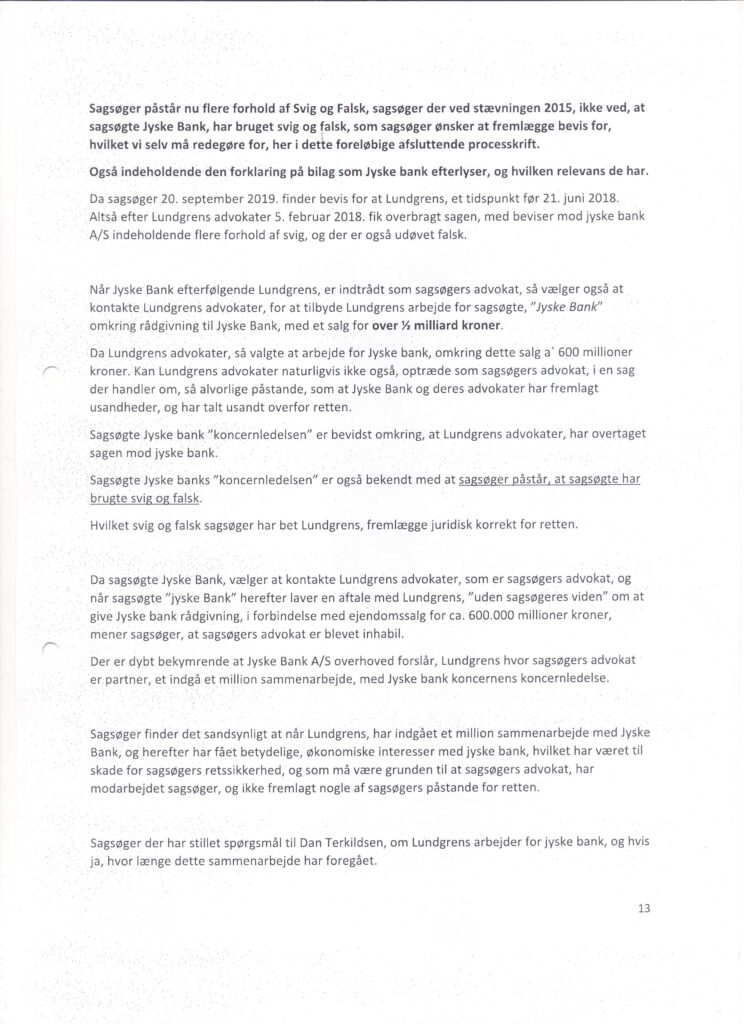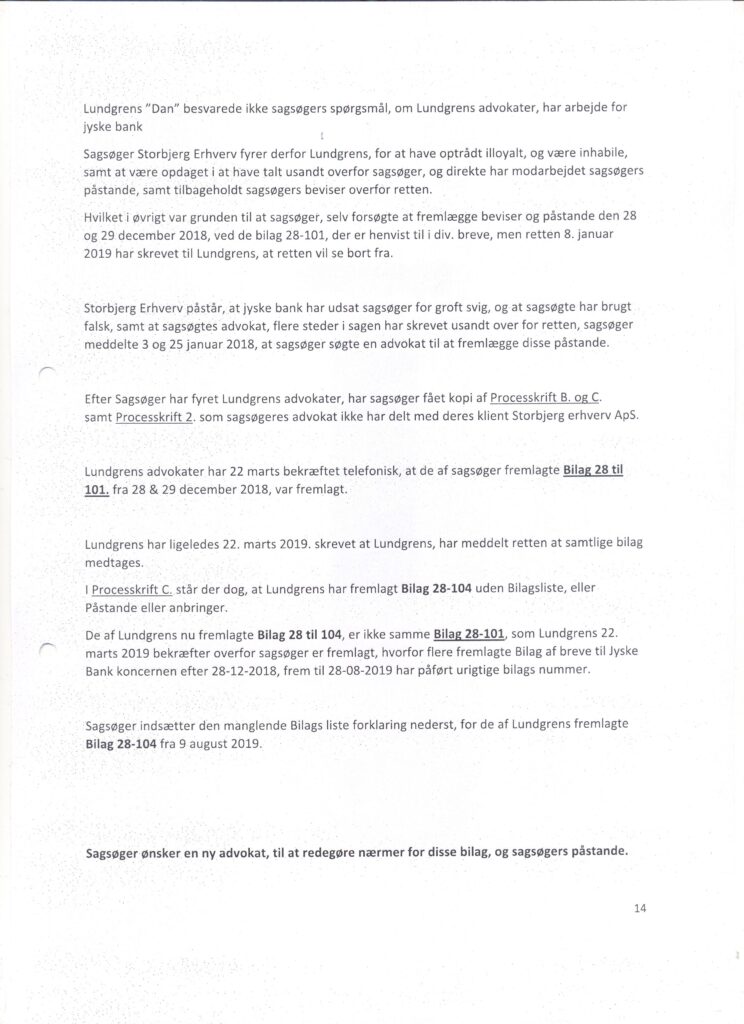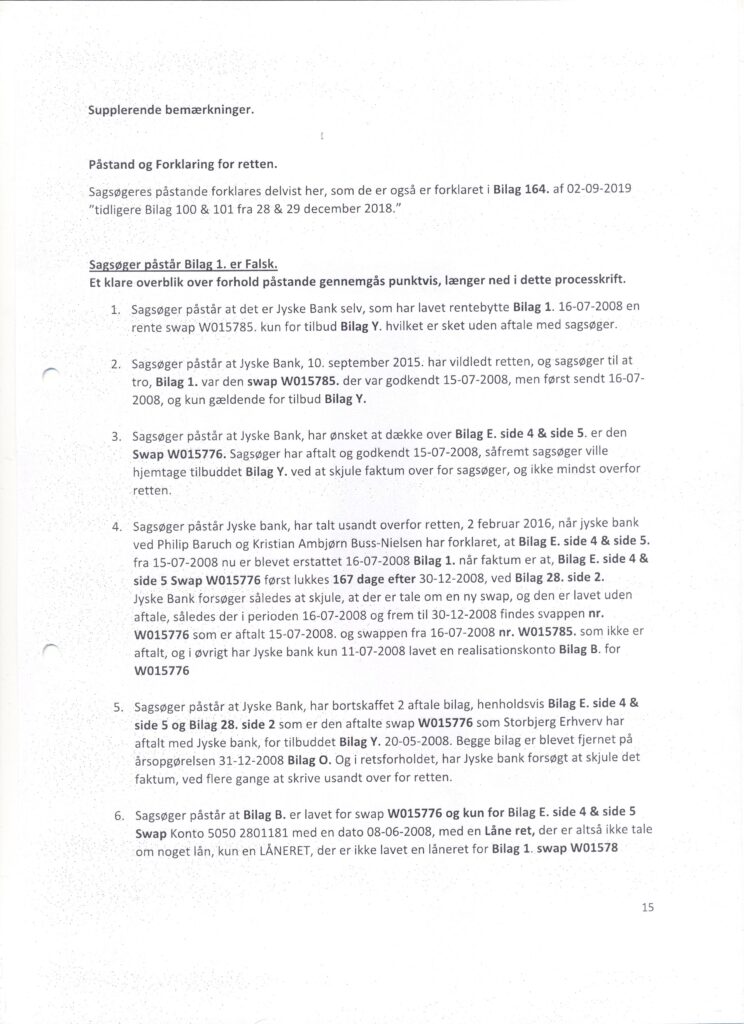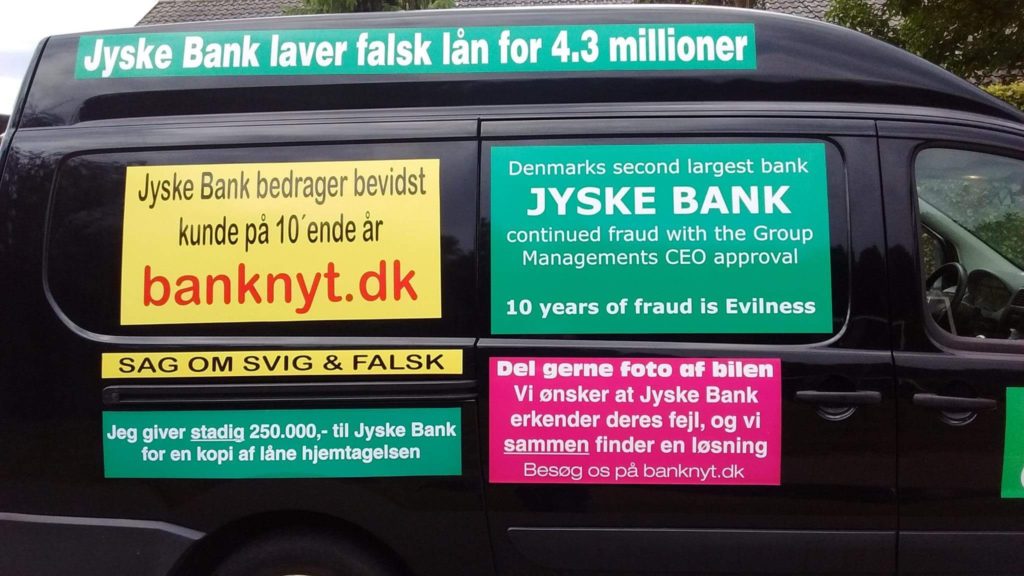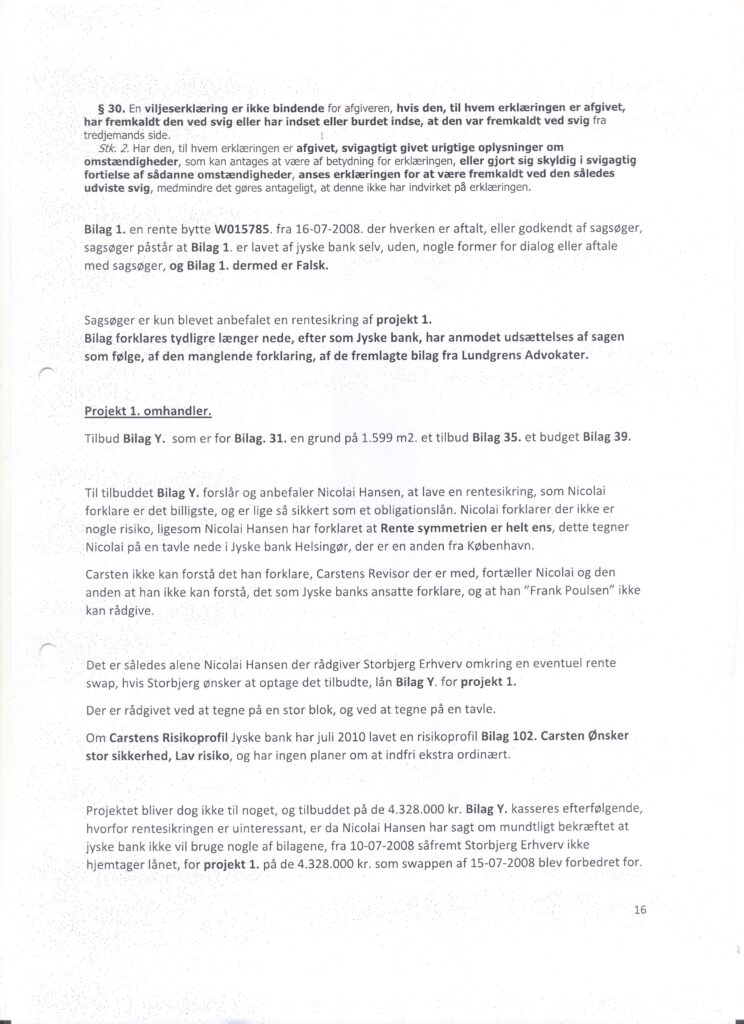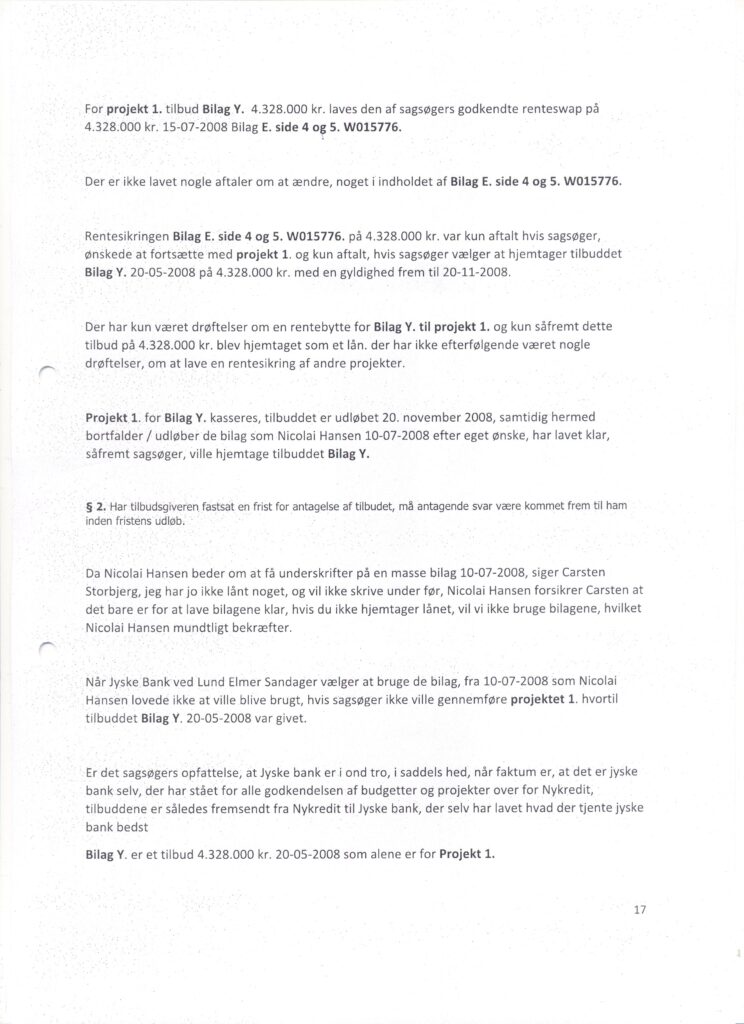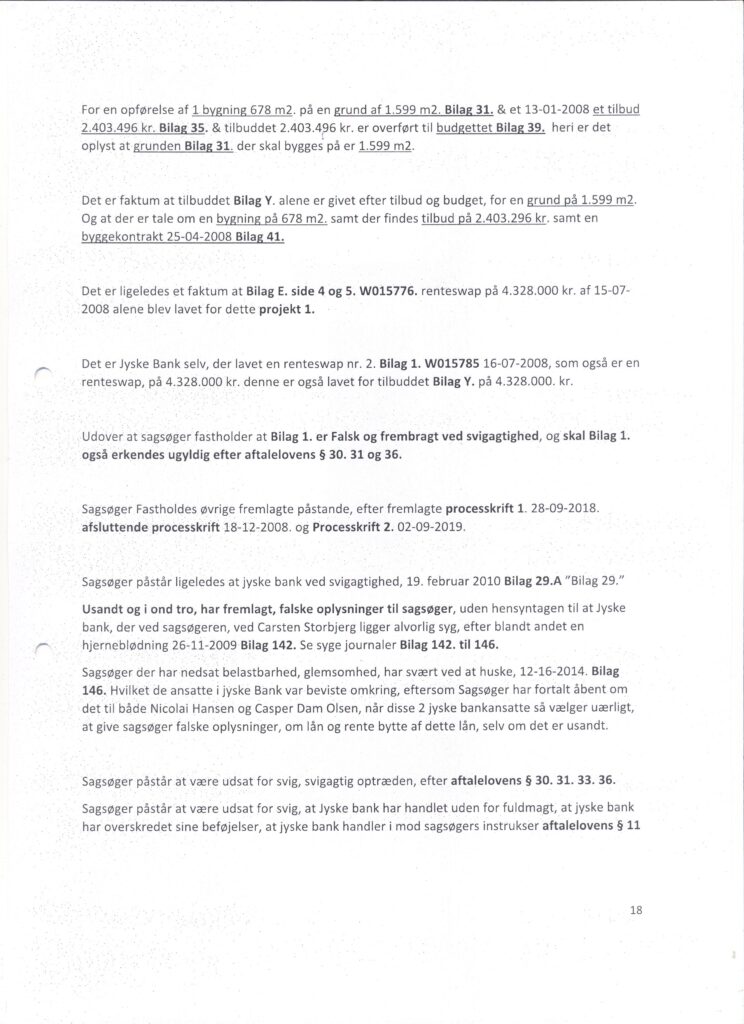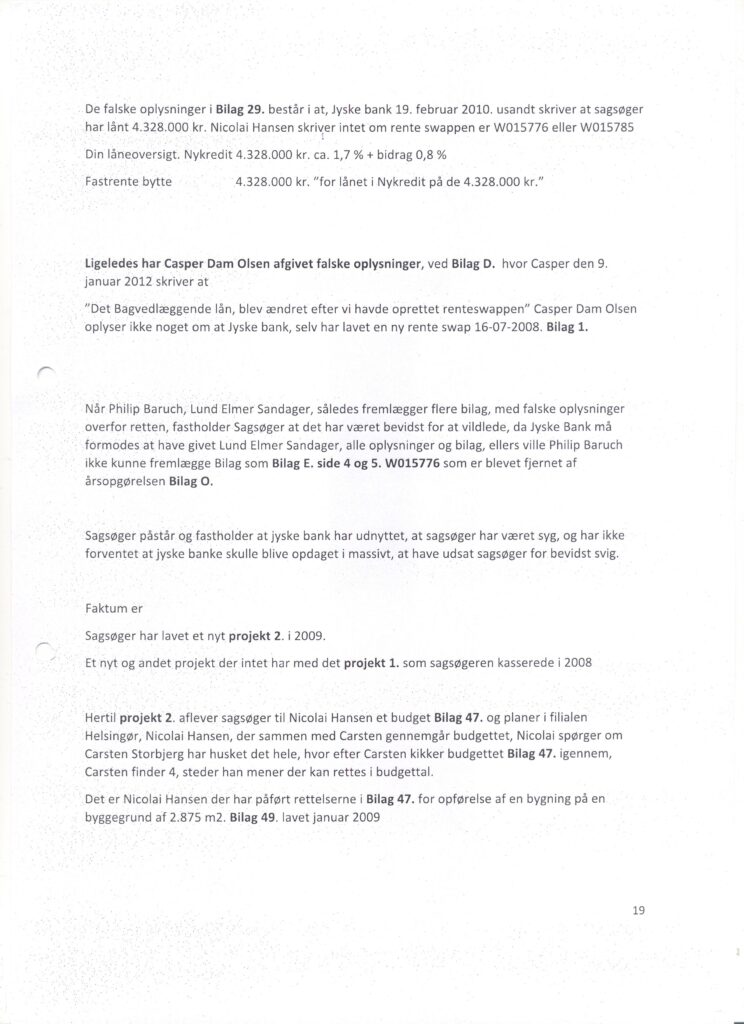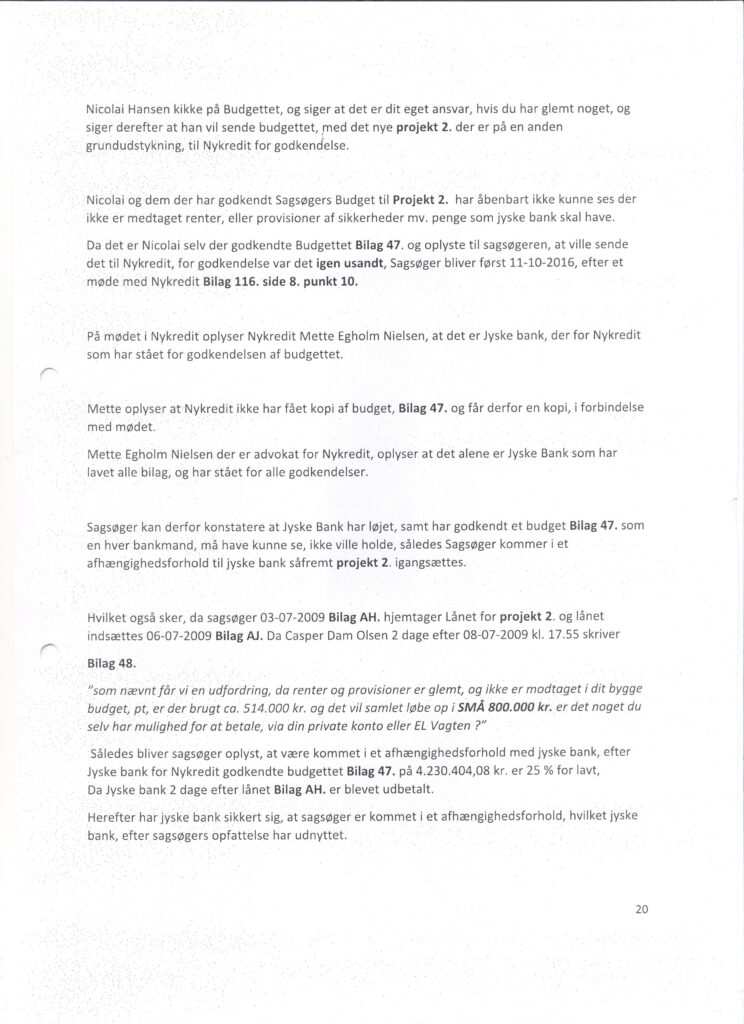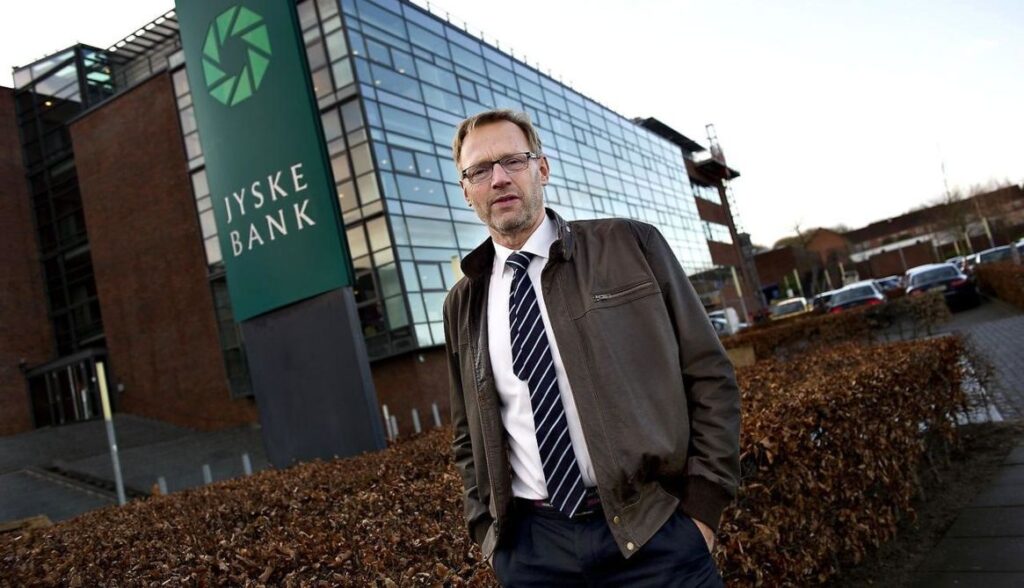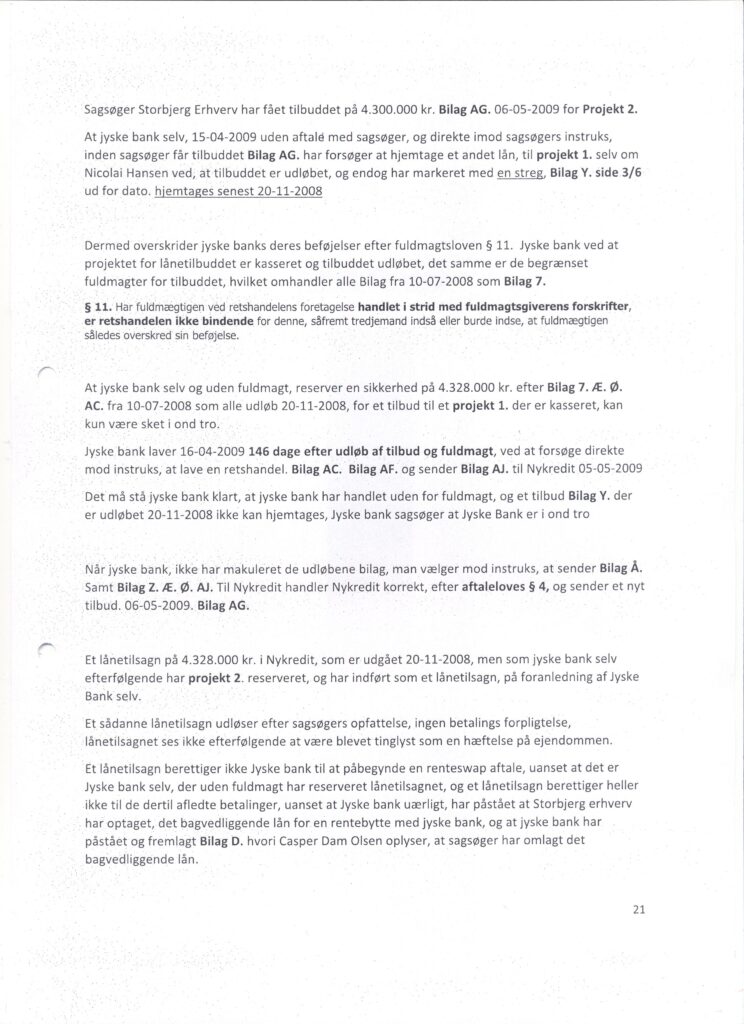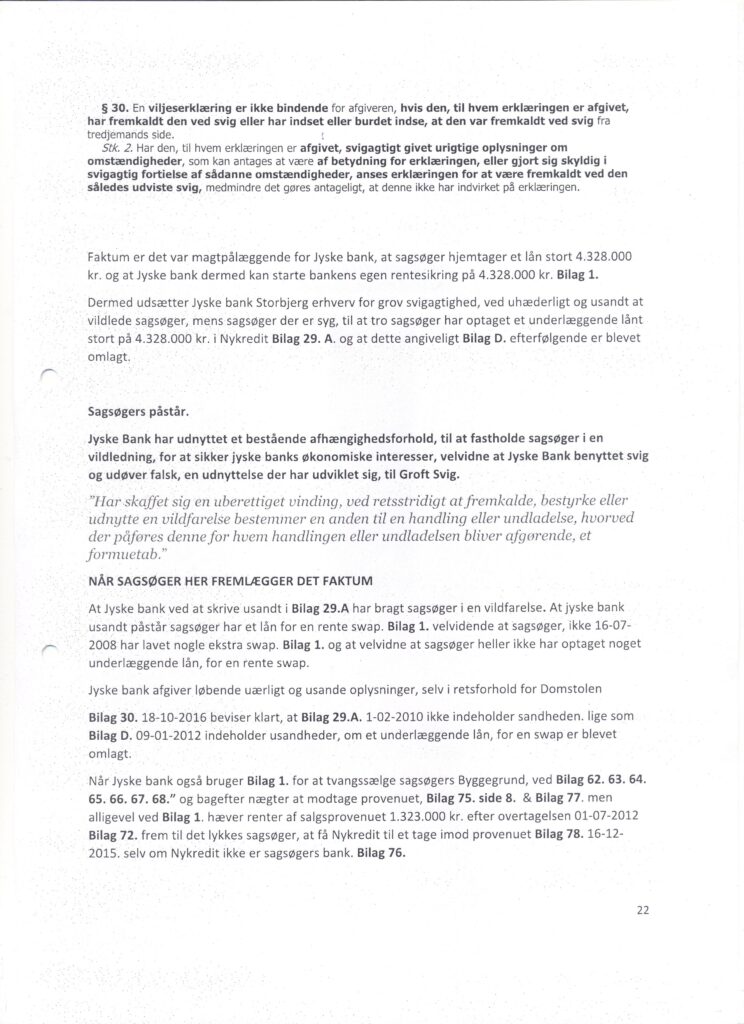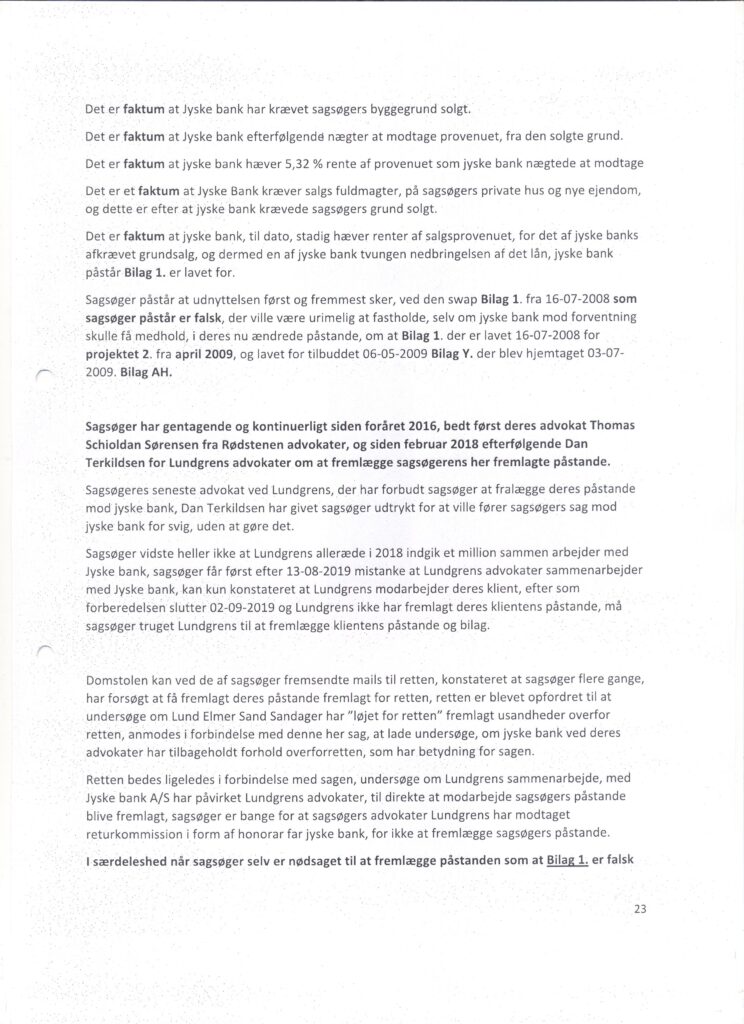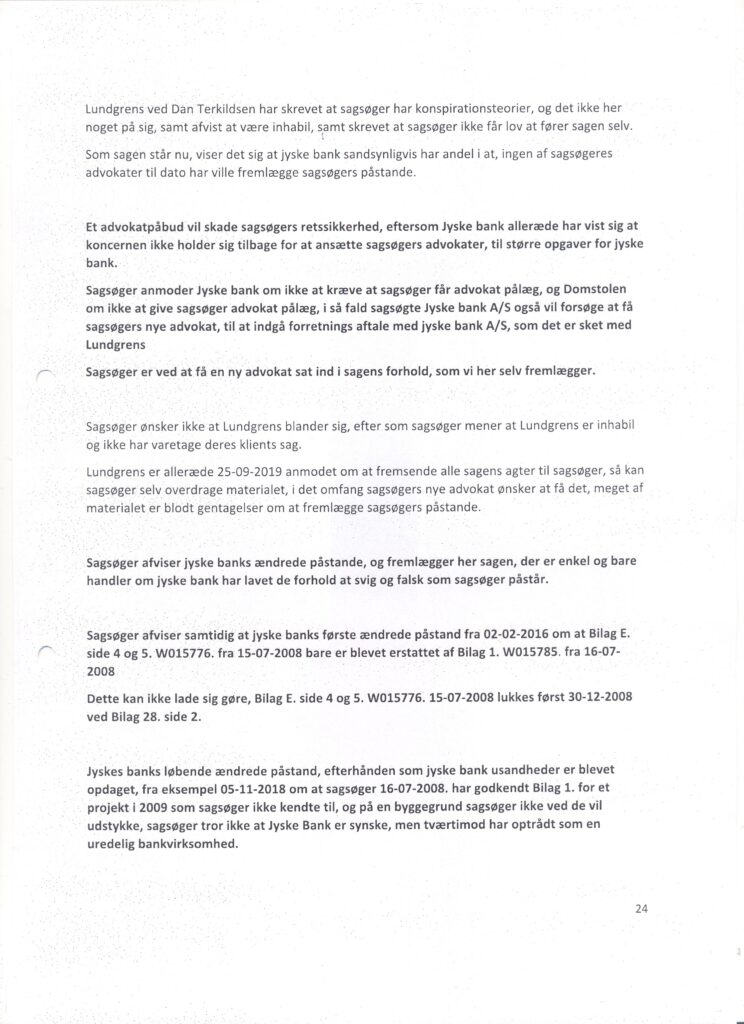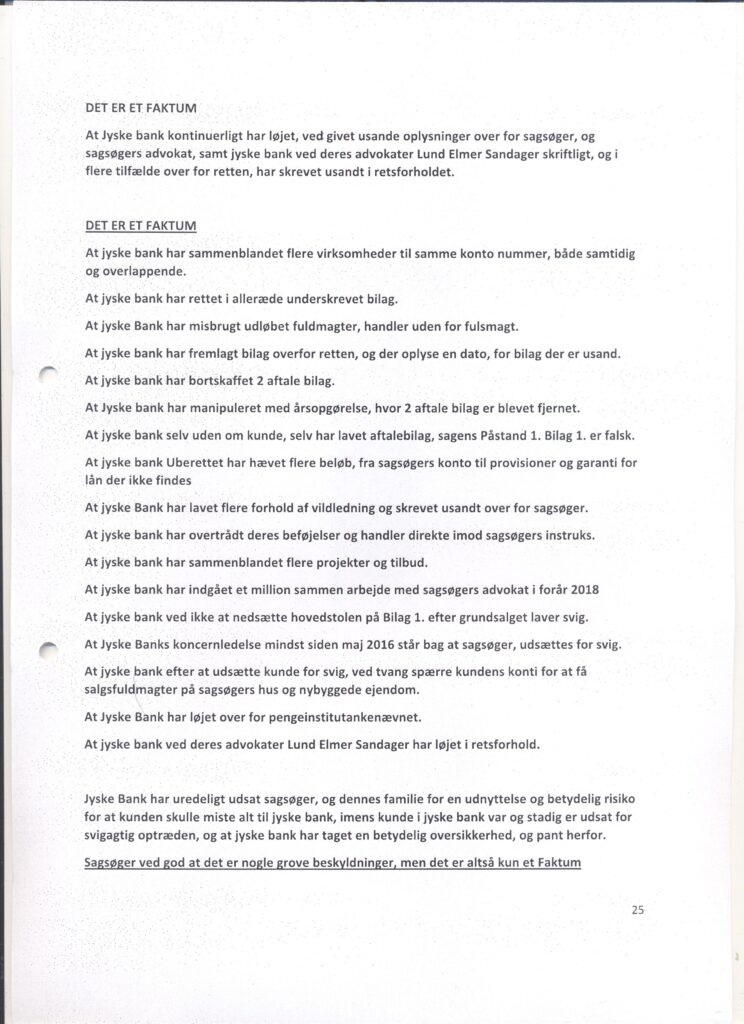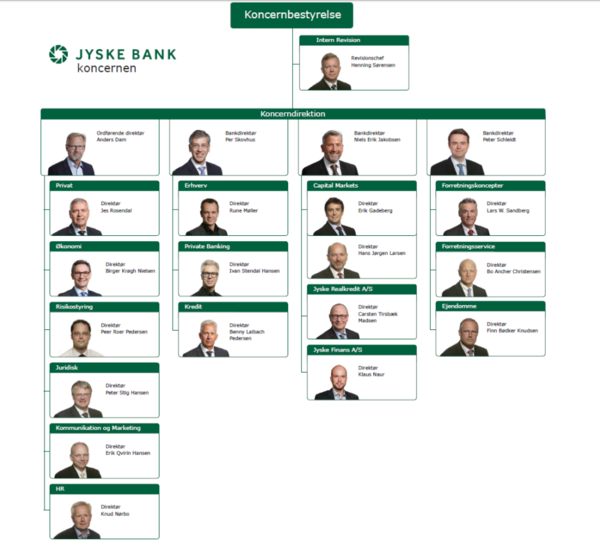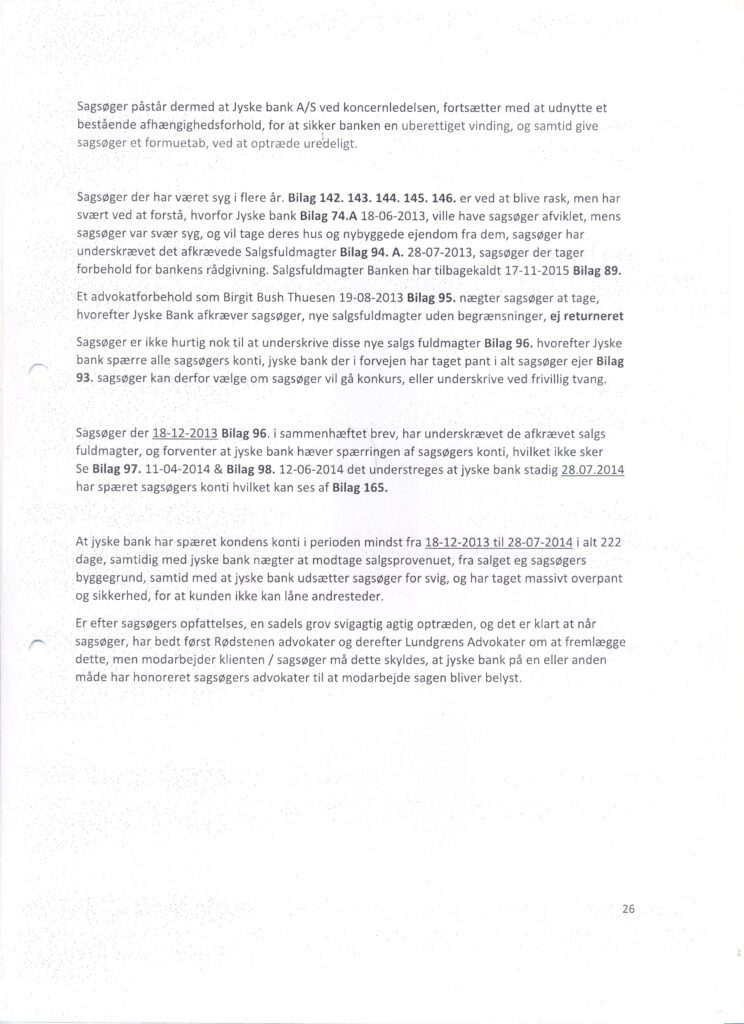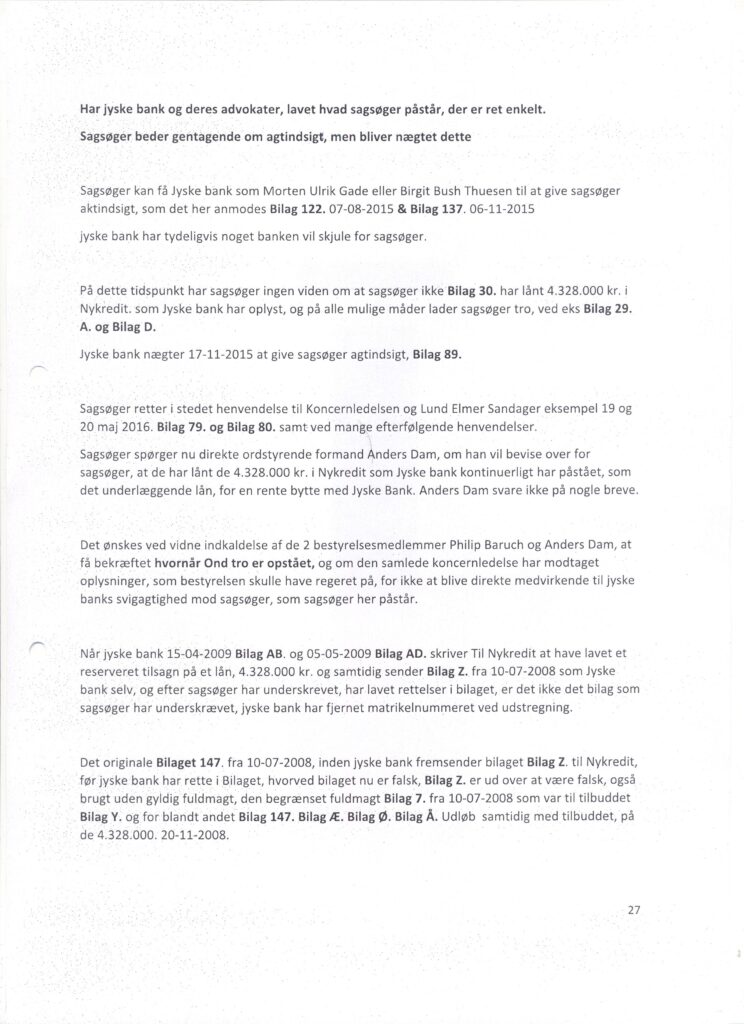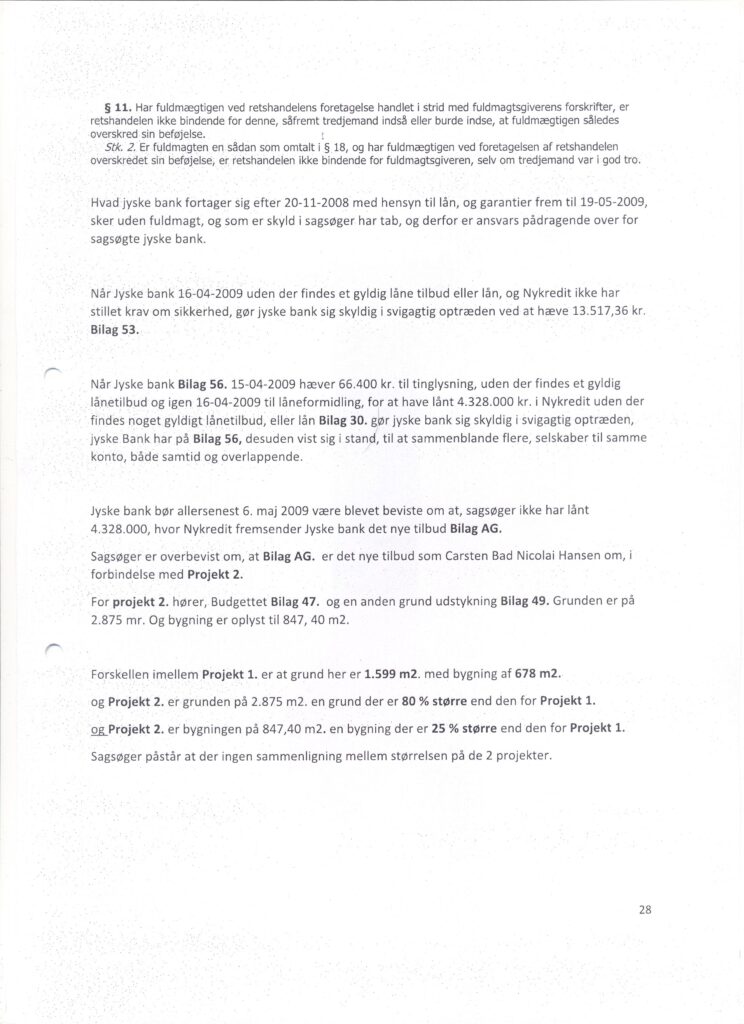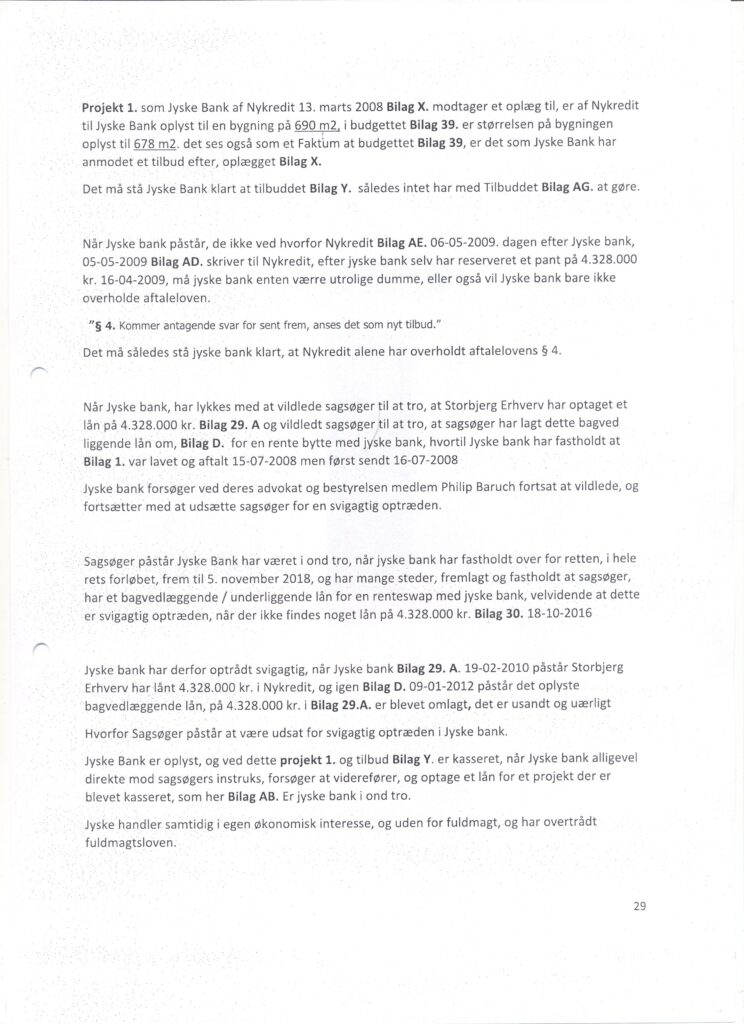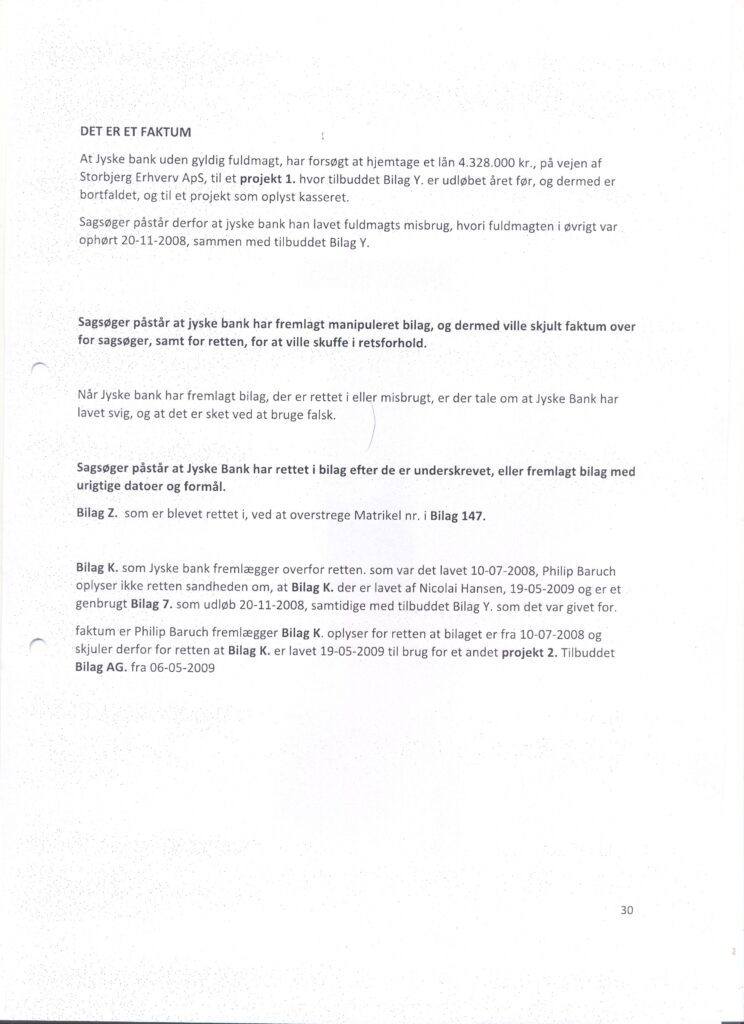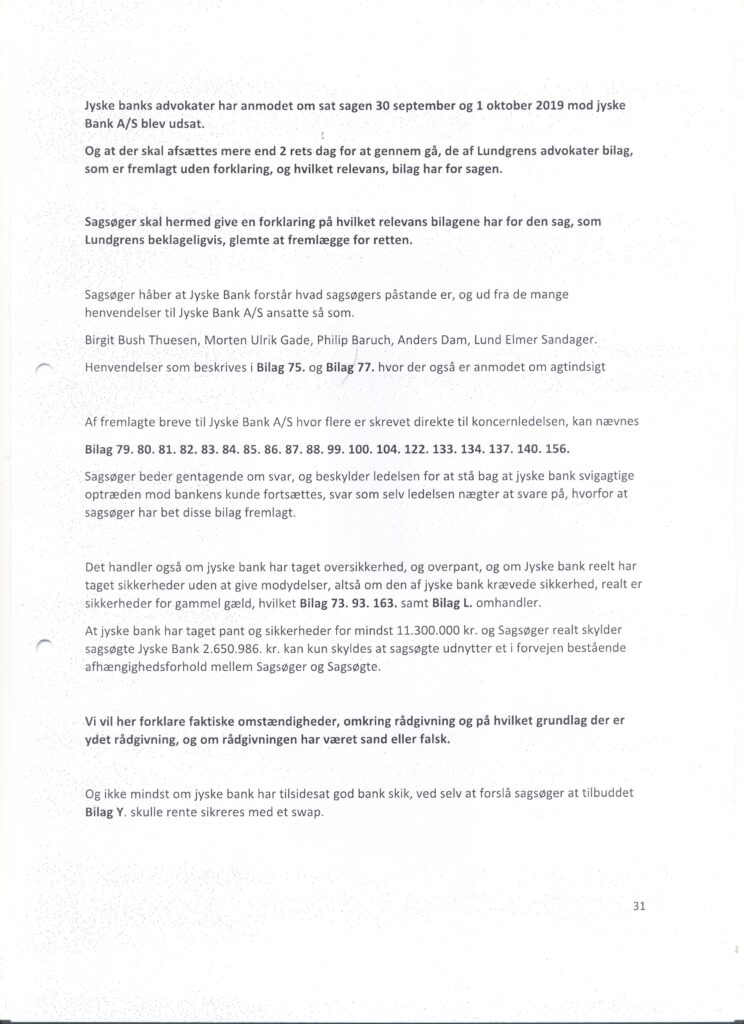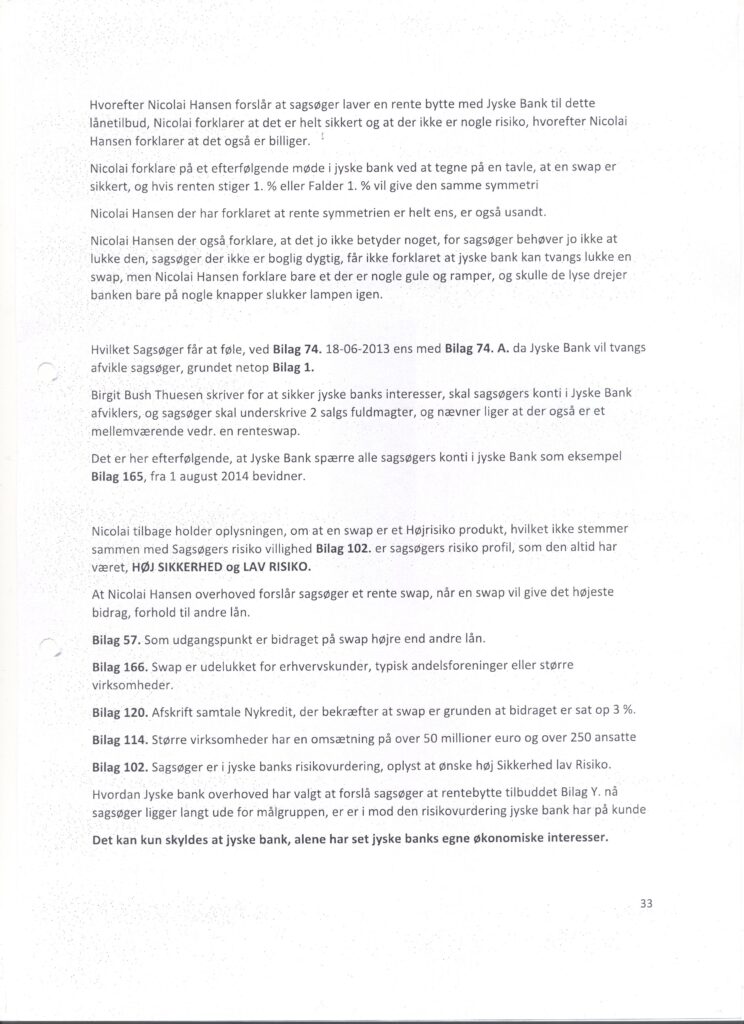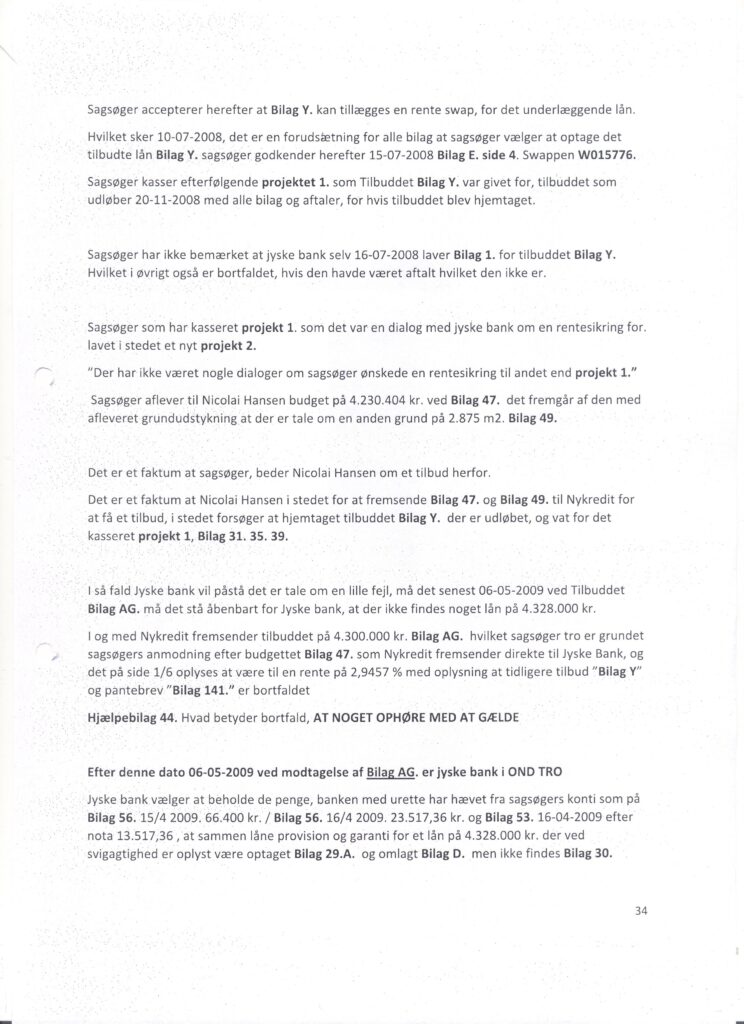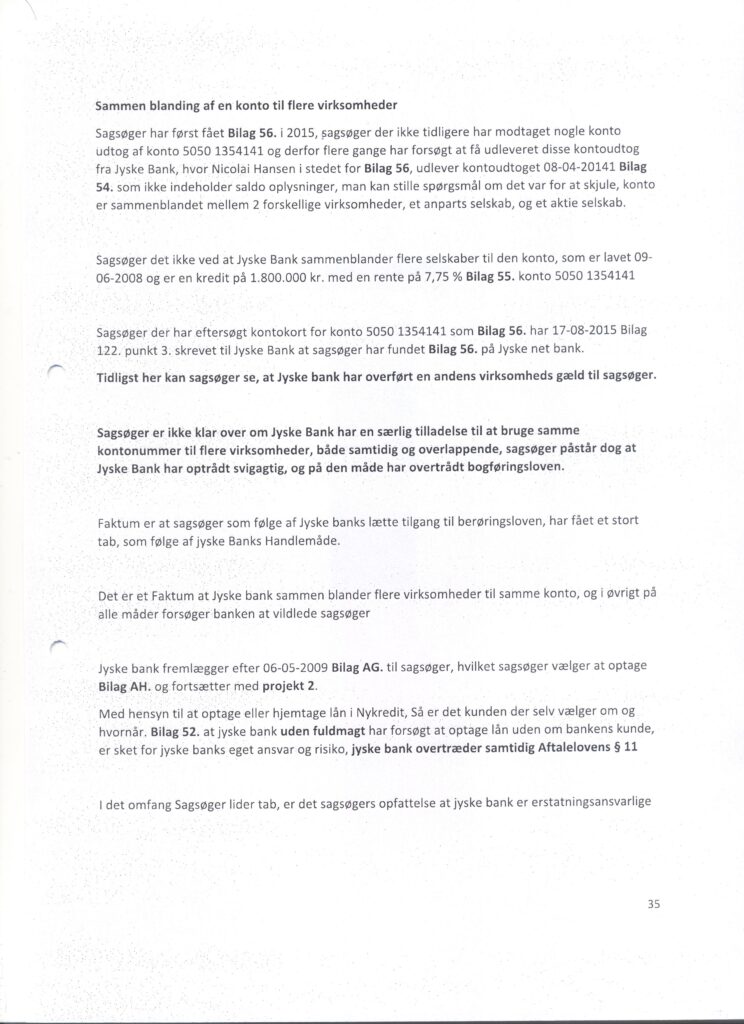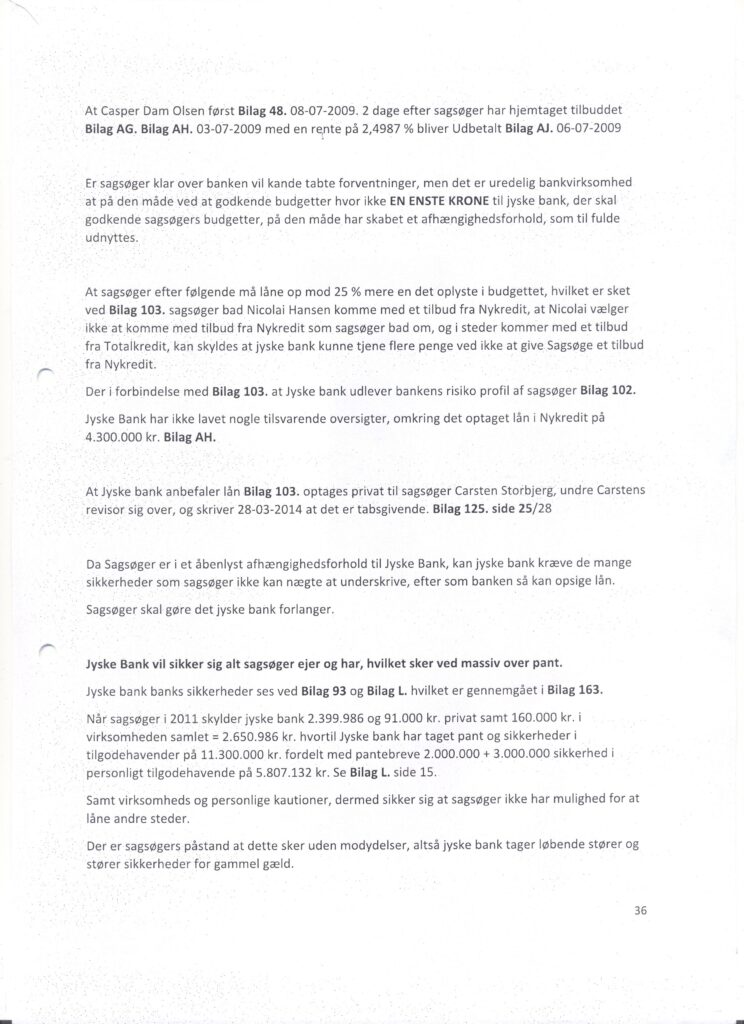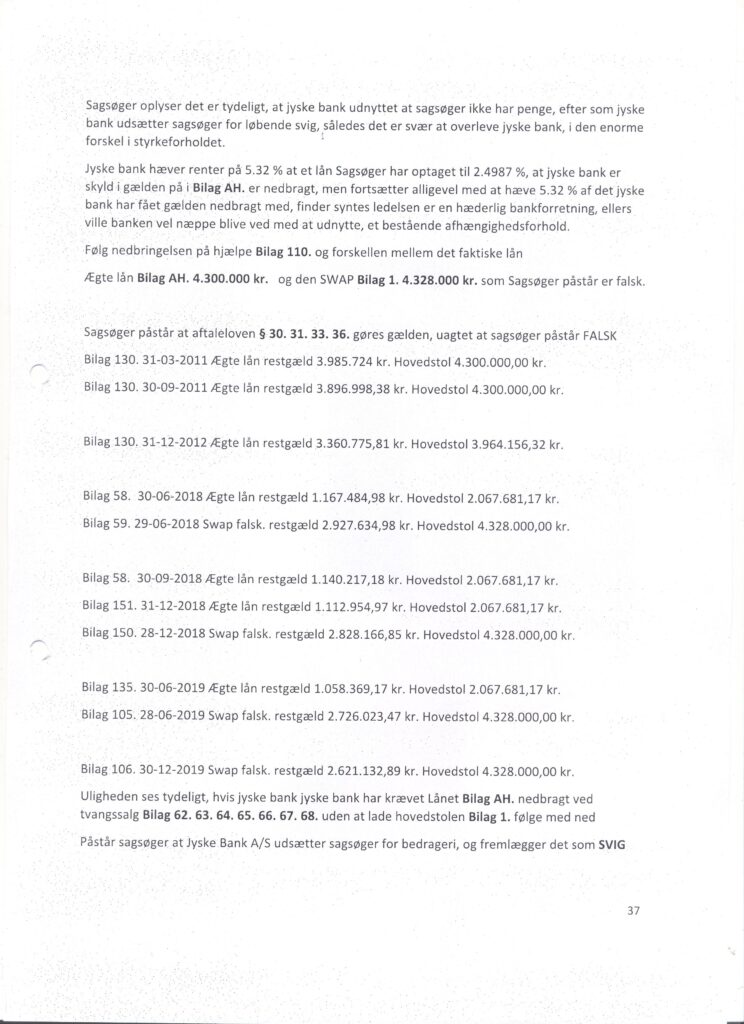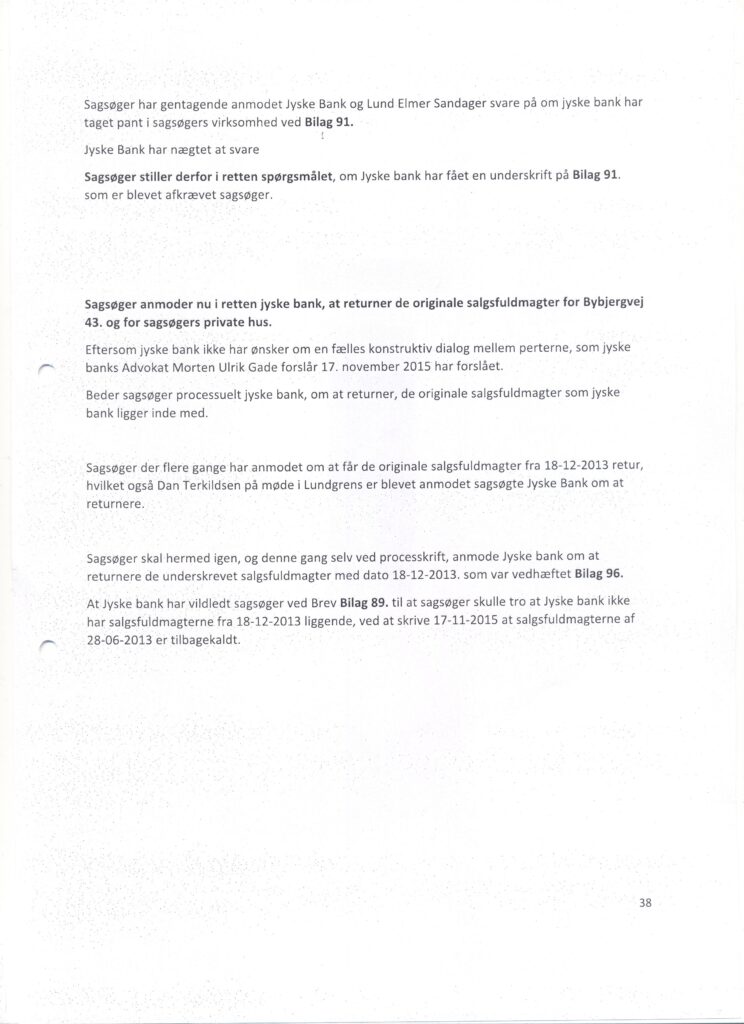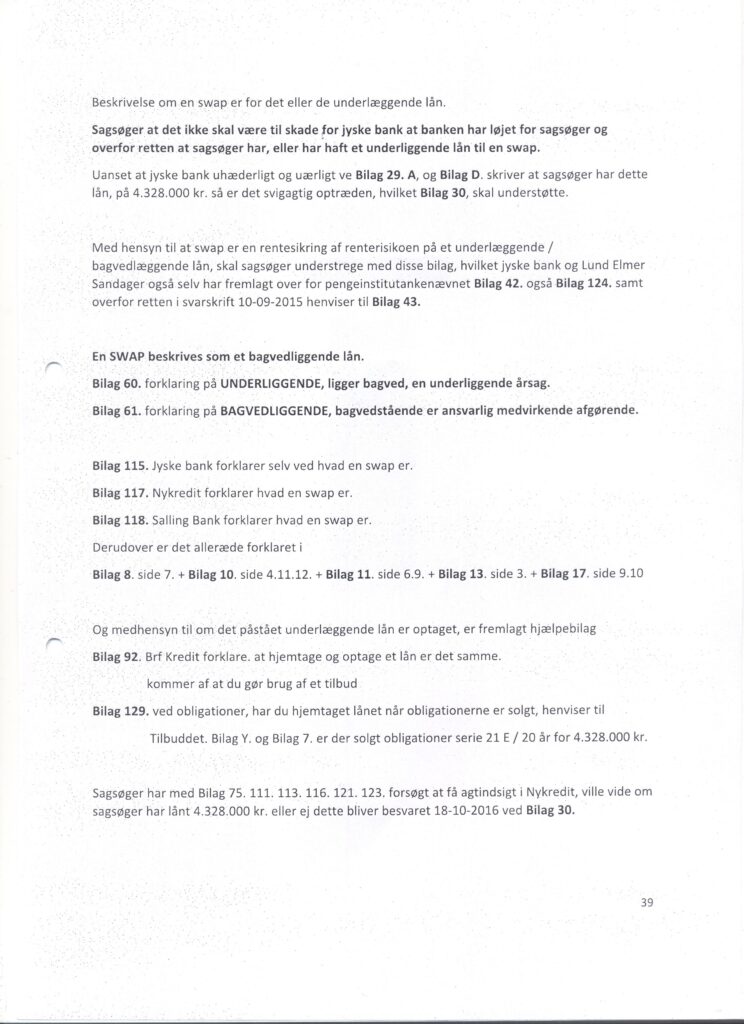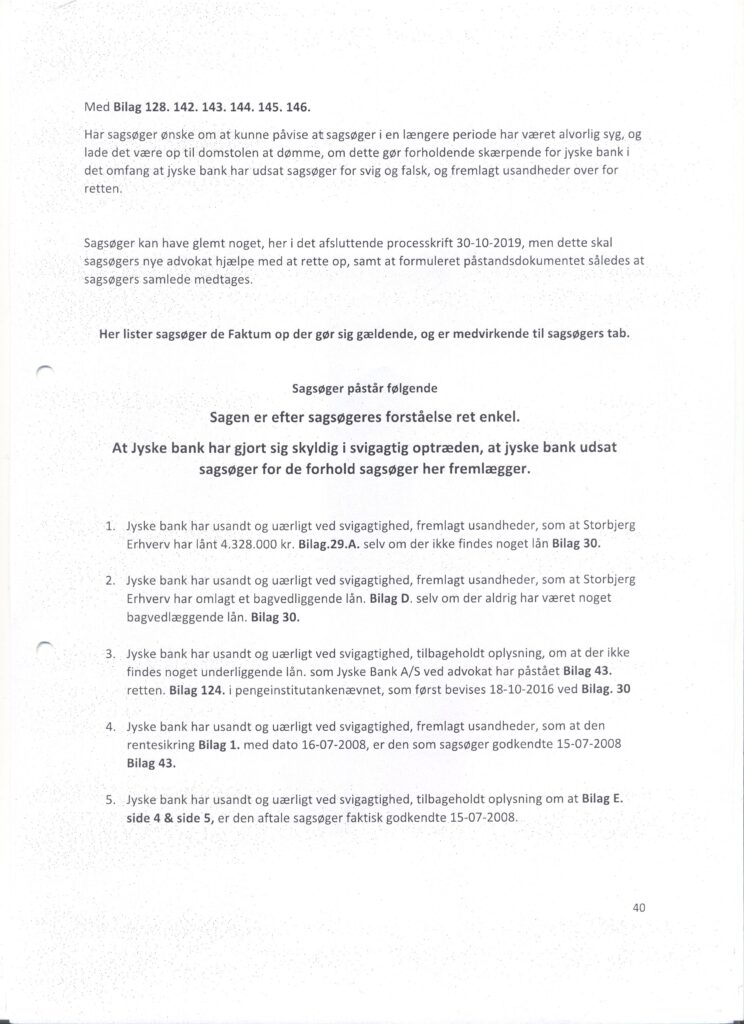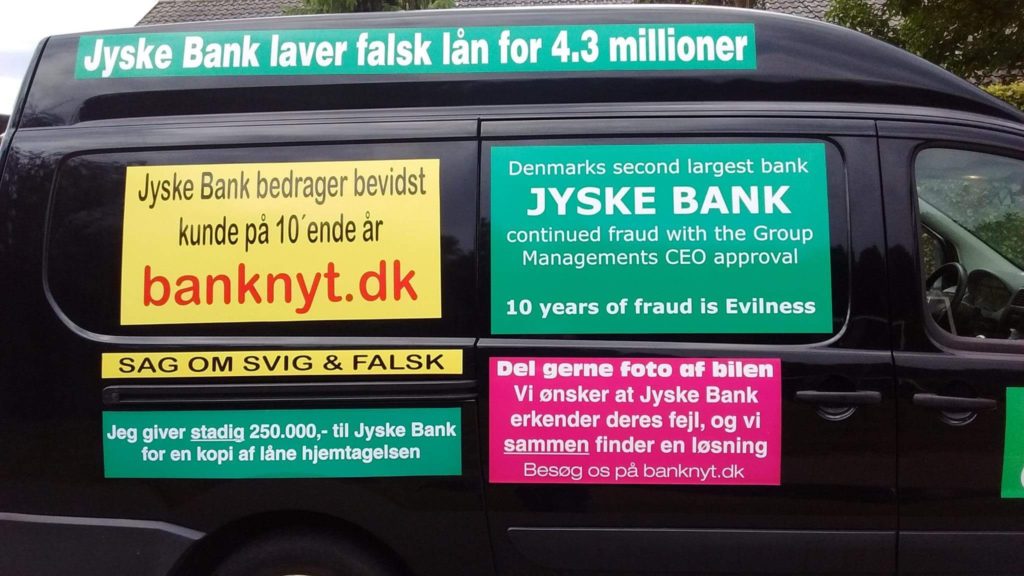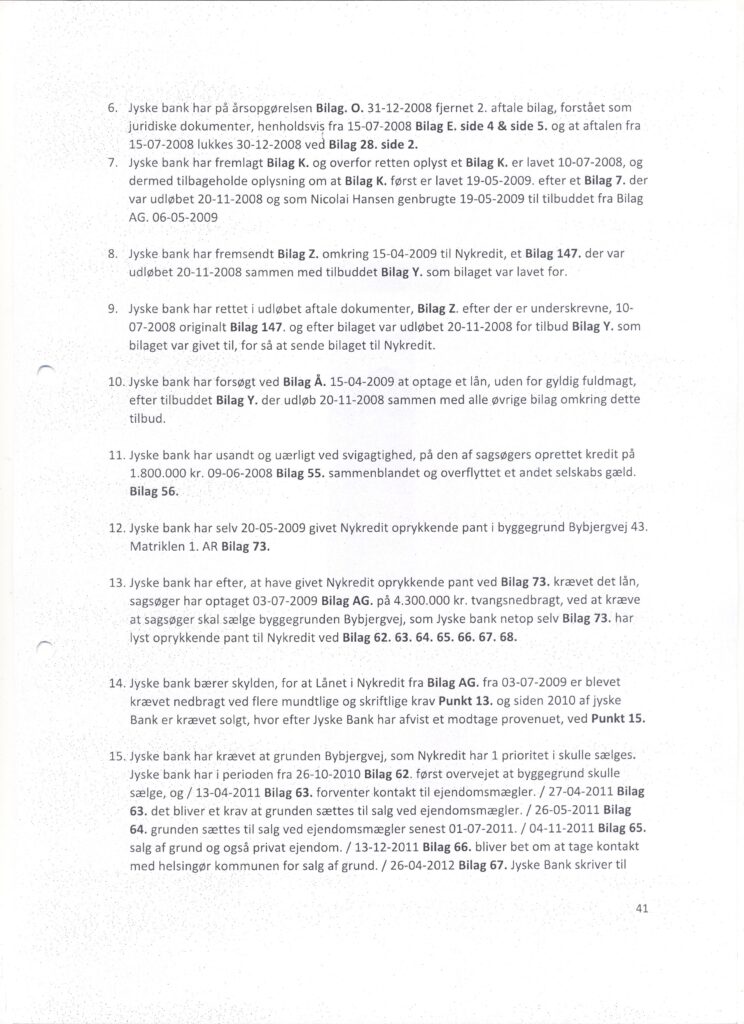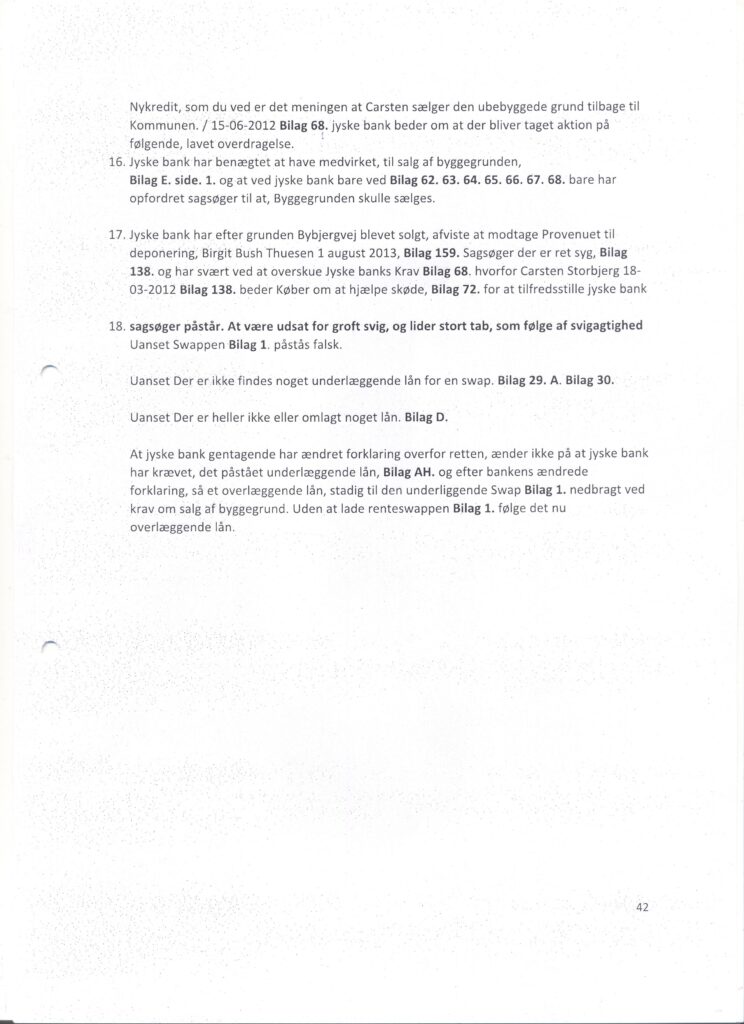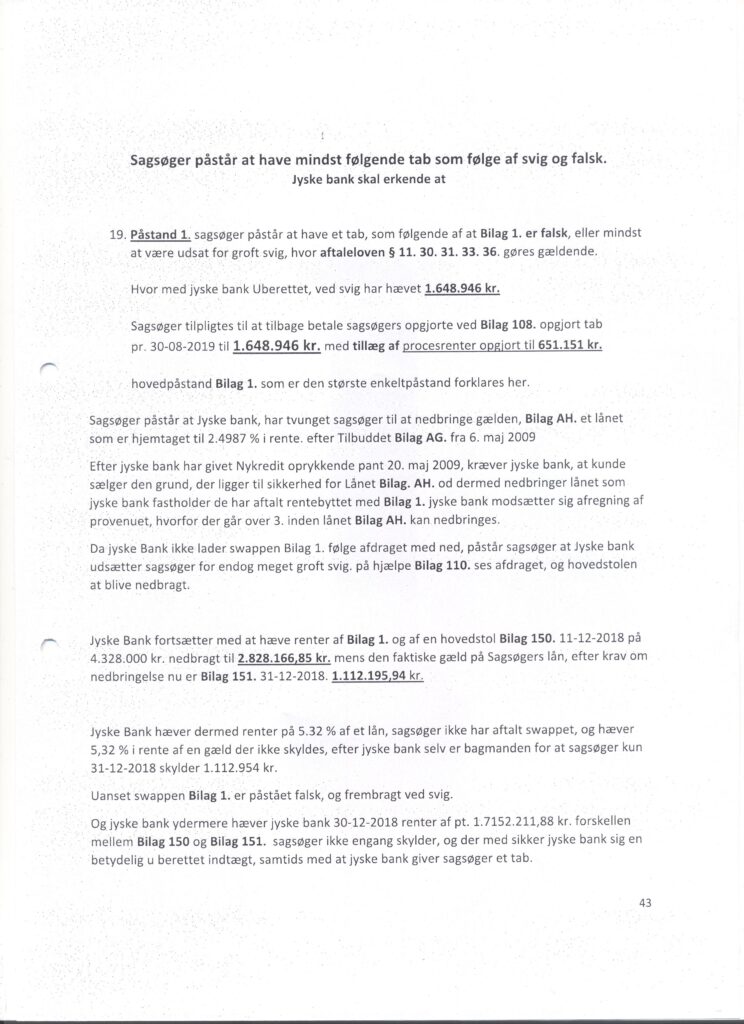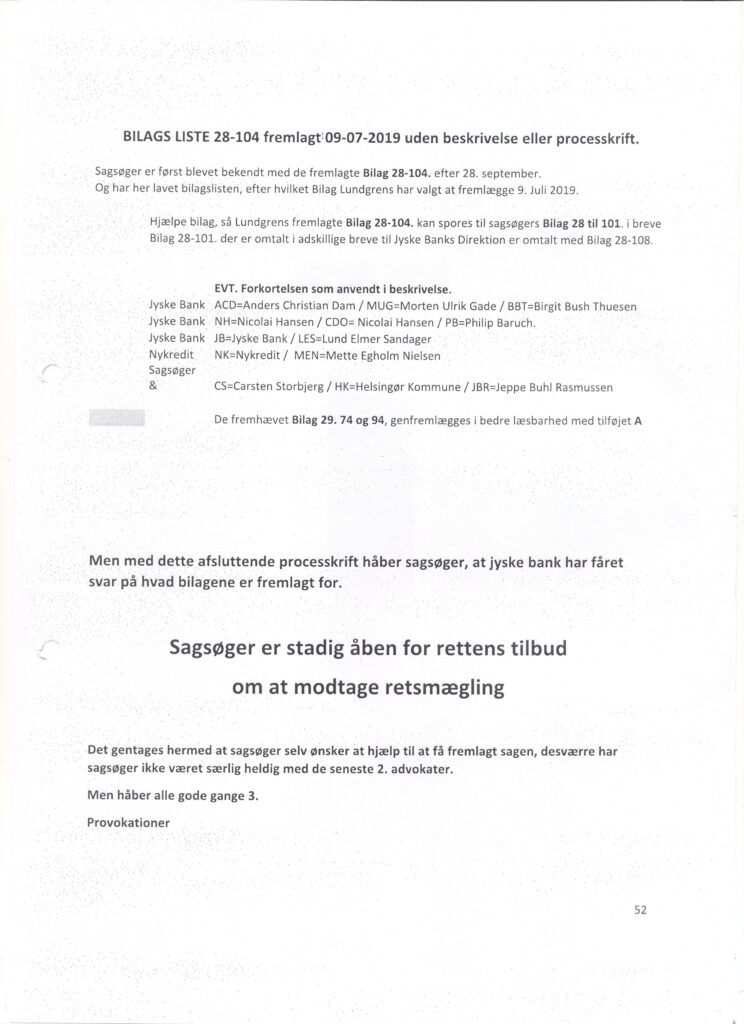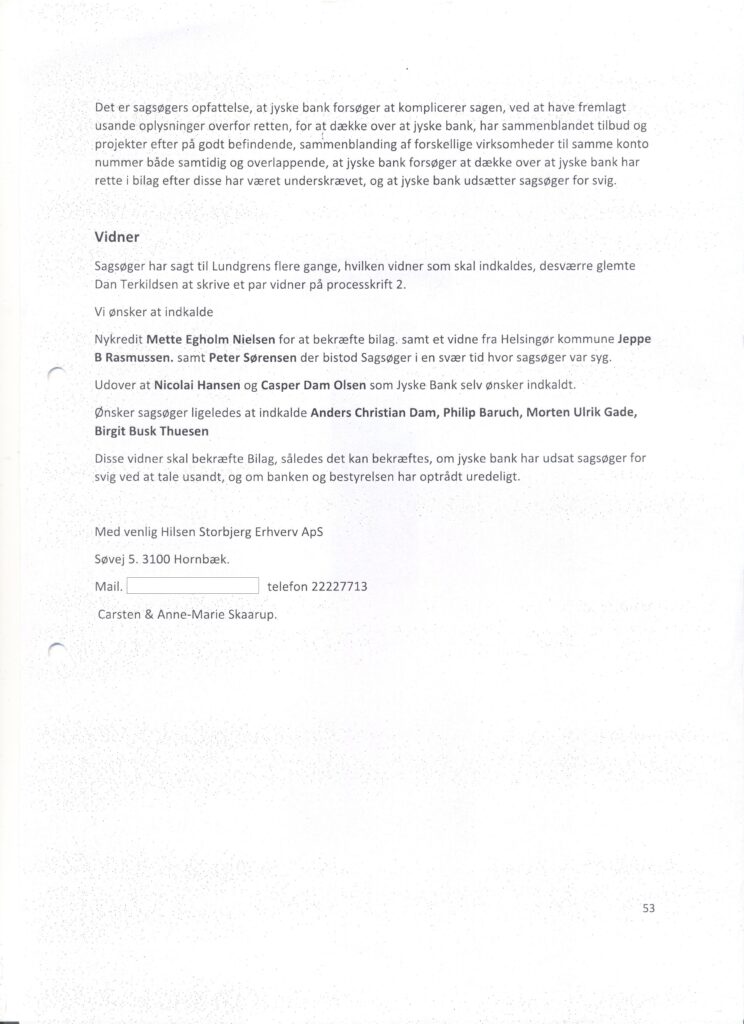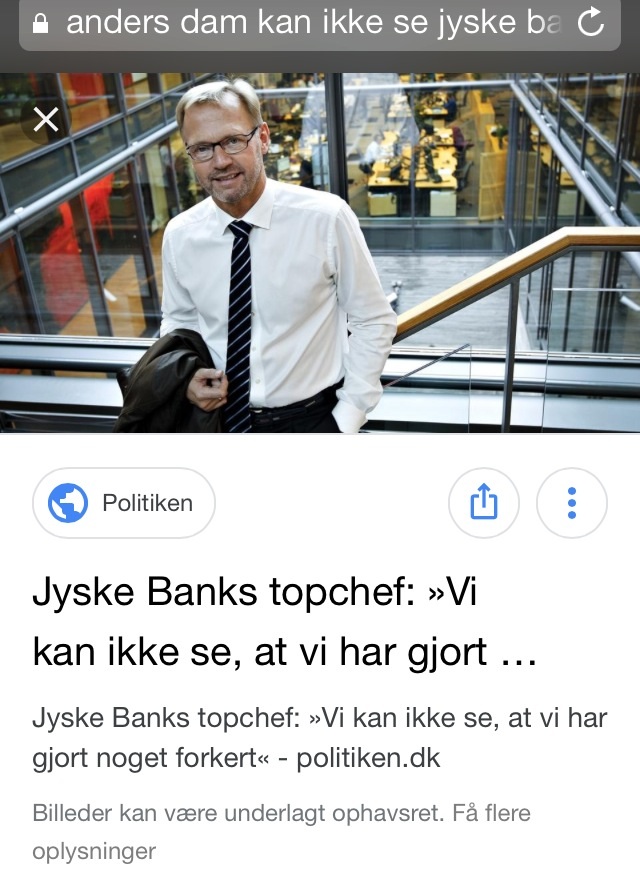 This is presented as Annex 88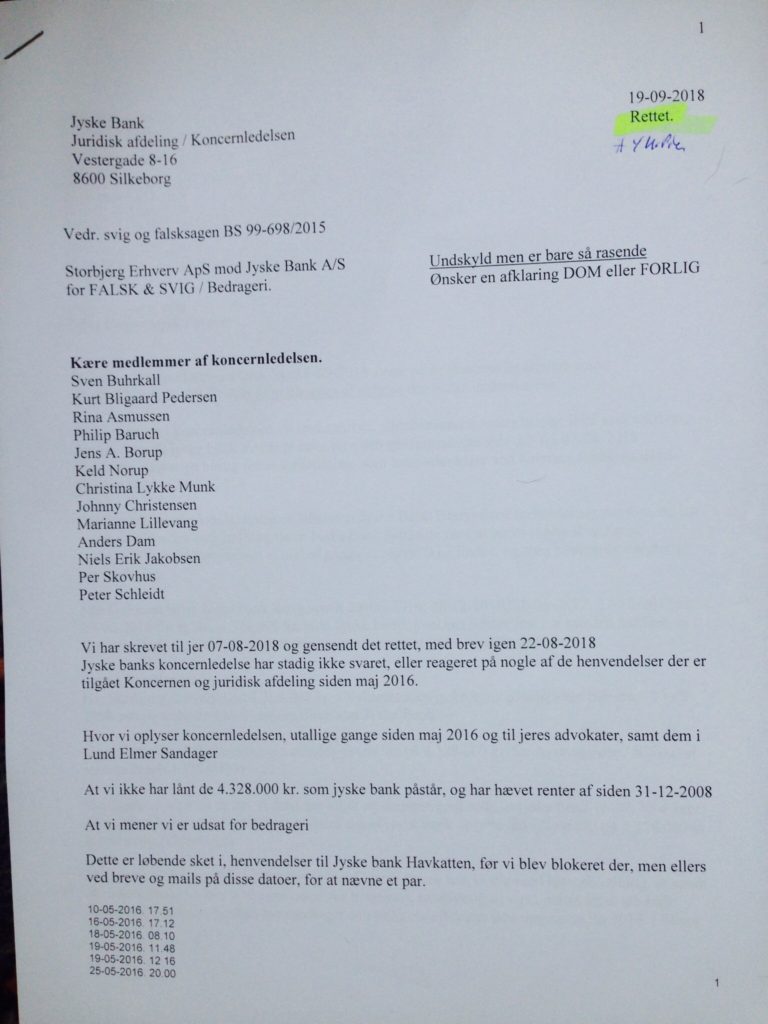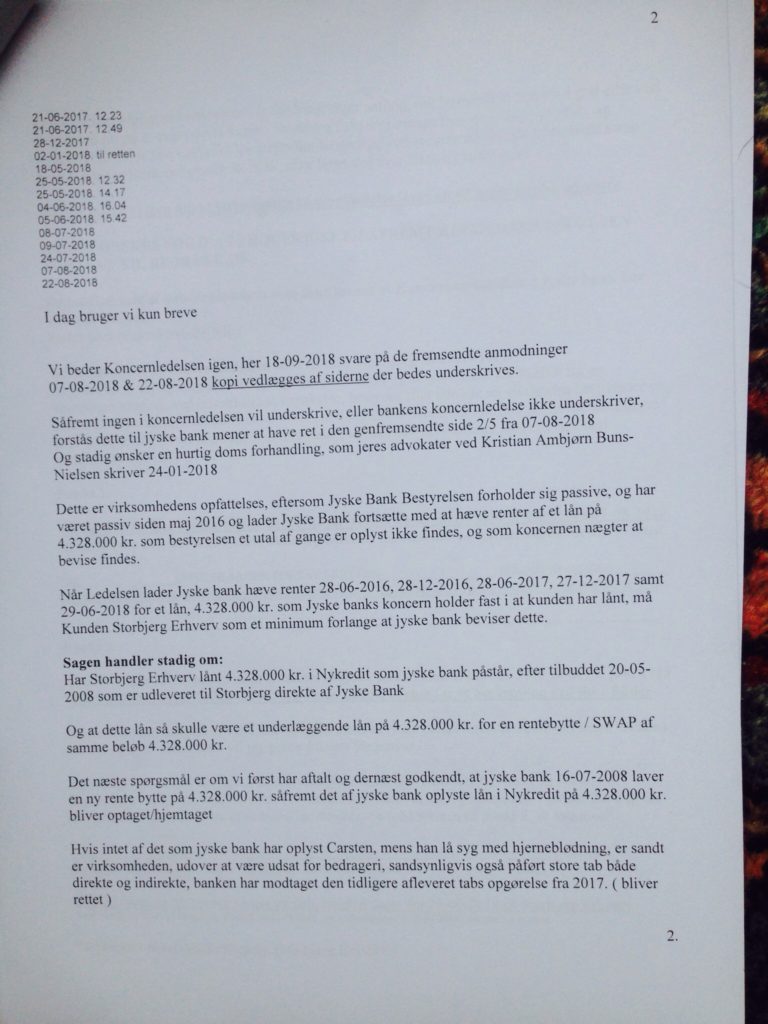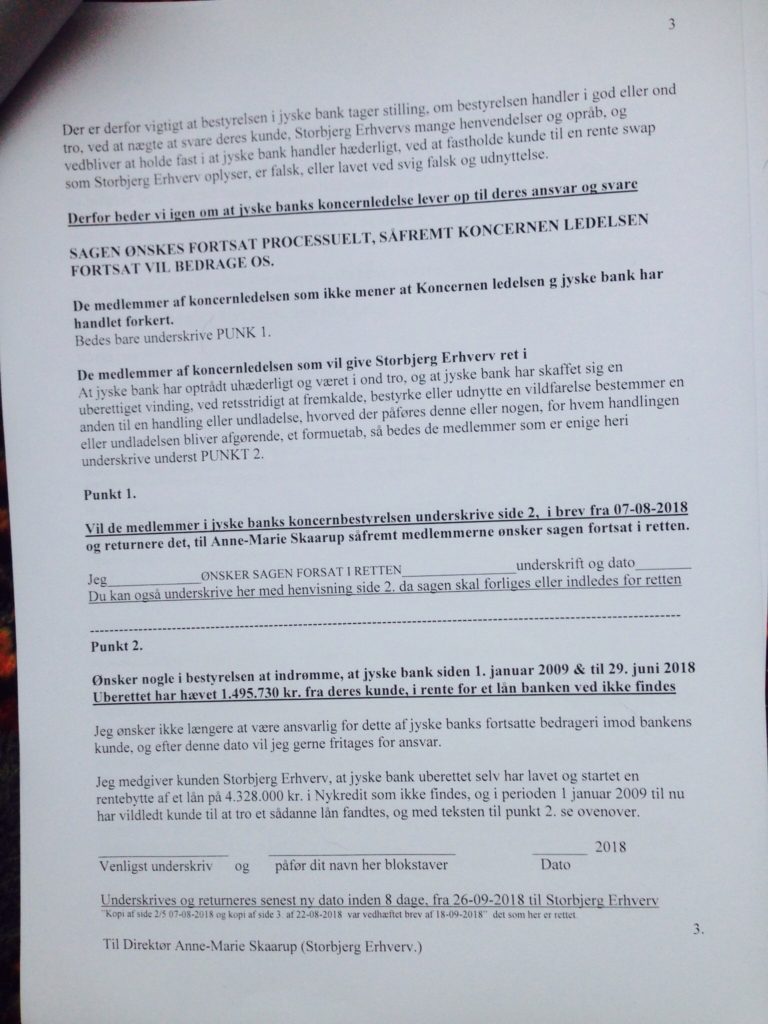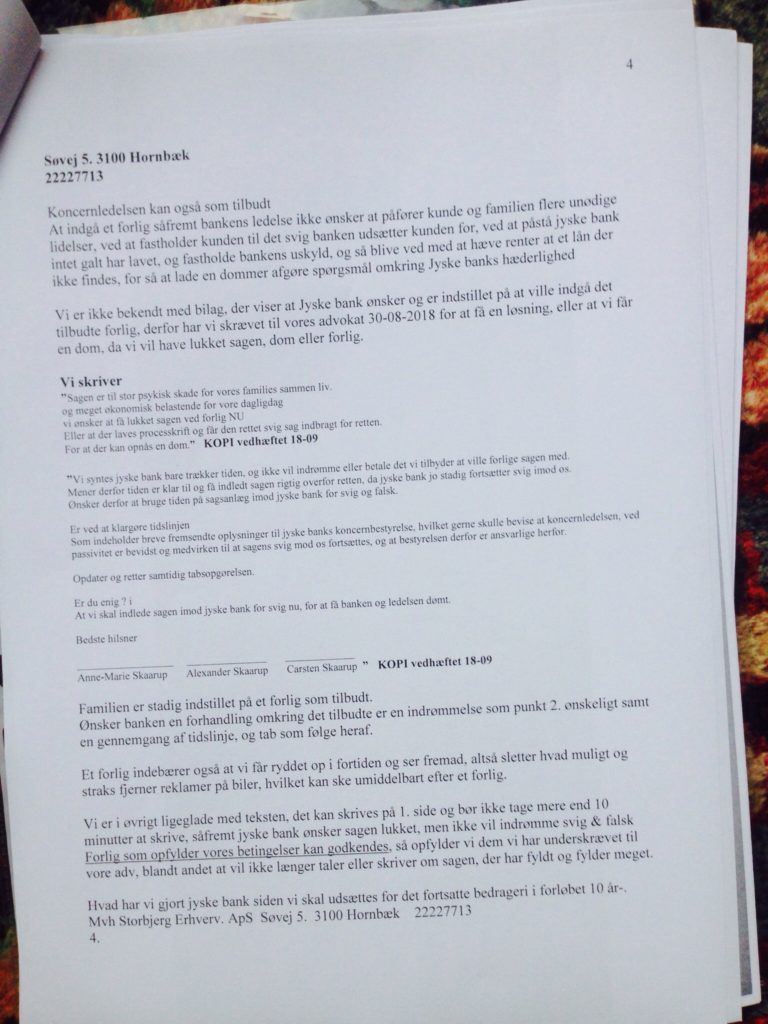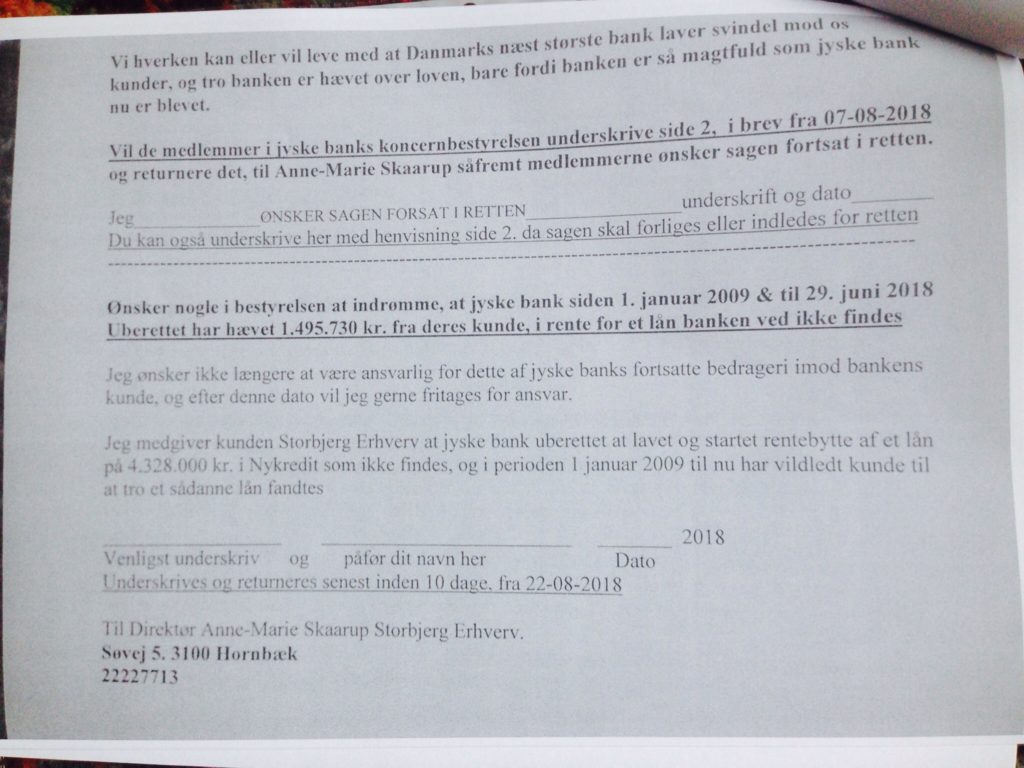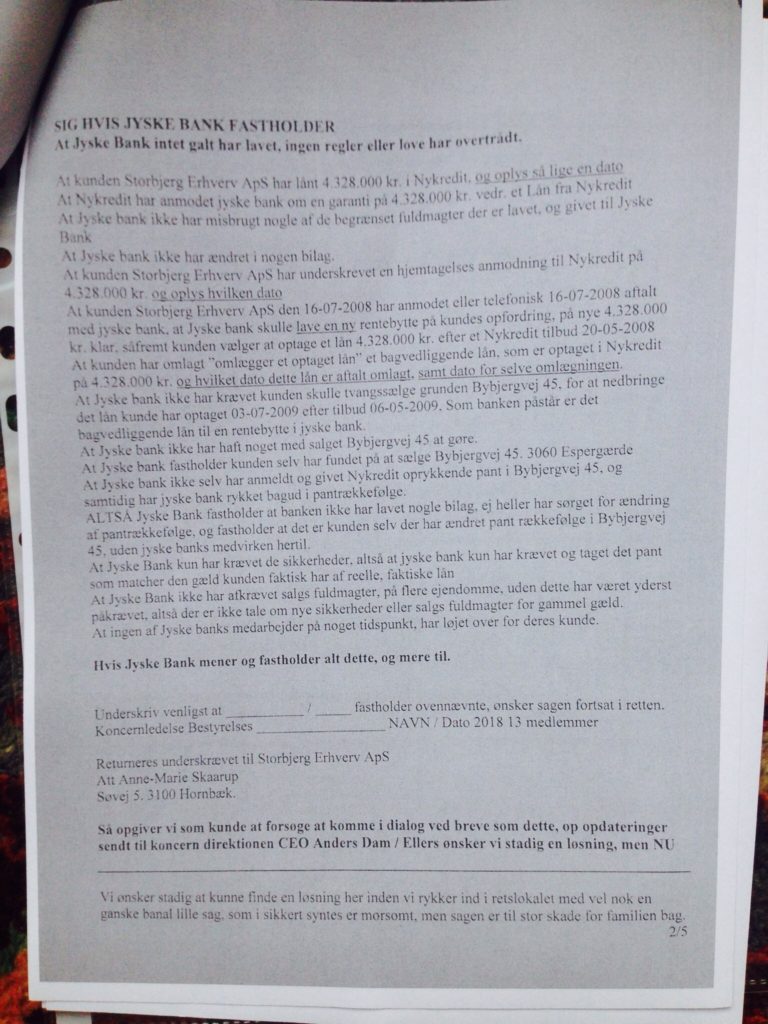 This is presented as appendix 133. Fraud case against Jyske Bank You may have noticed that the plaintiff asked Mette-Marie from Lundgrens to present this annex as 102 January 2019

But Lundgrens was not willing to help the client, as Lundgrens was after all been employed by Jyske bank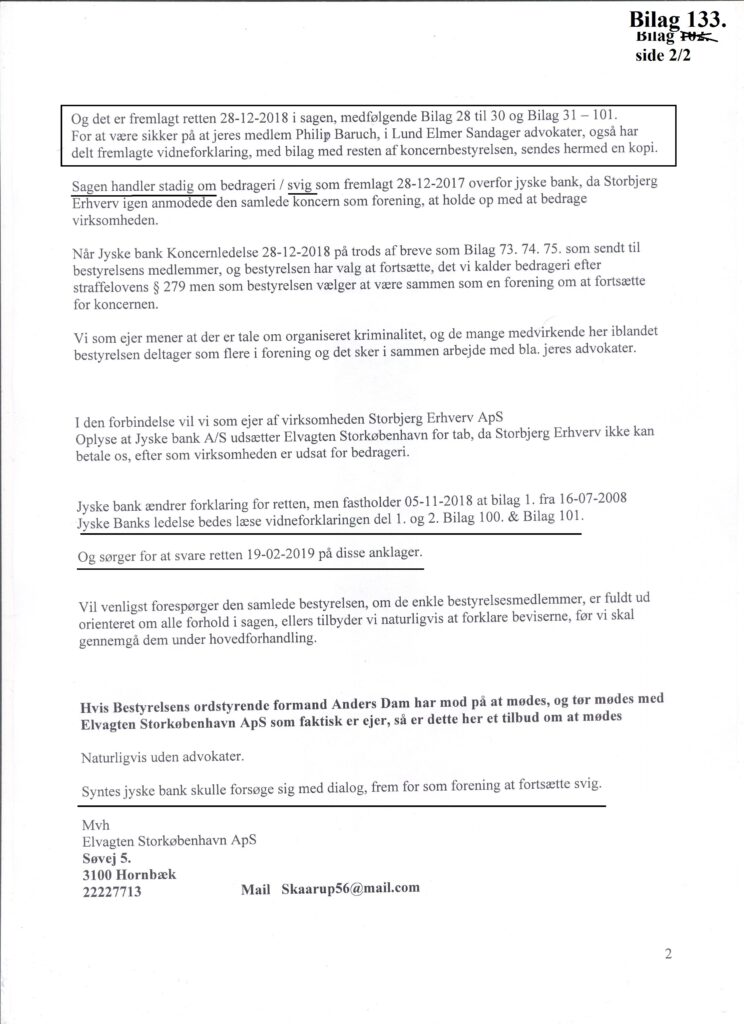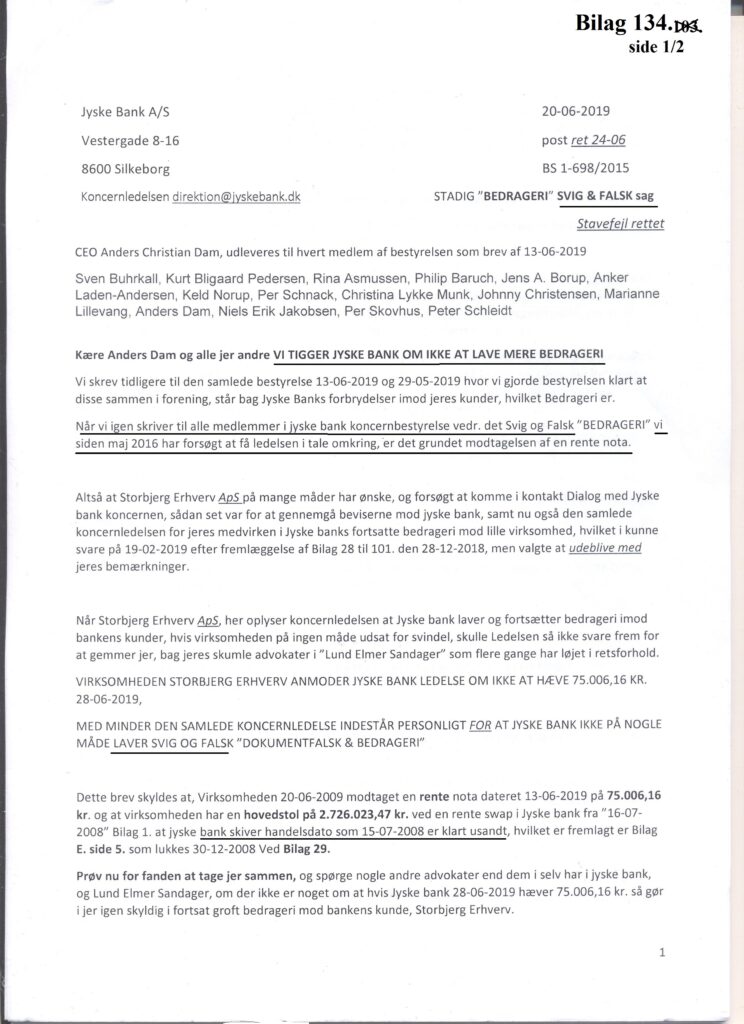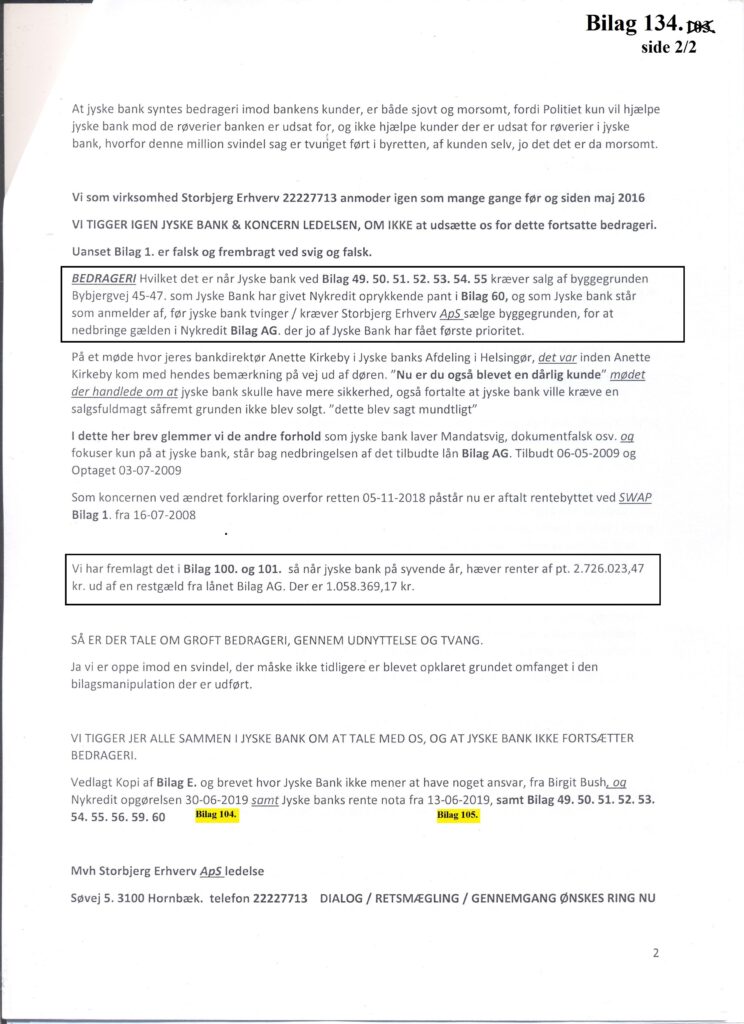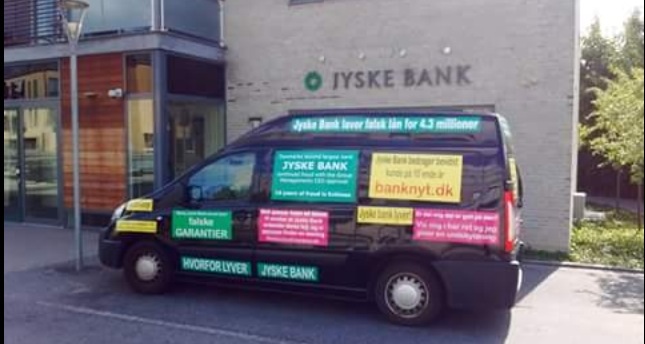 SEE www.BANKNYT.DK
As we have repeatedly stated the Jyske Bank Group, the Management, the Board of Directors since May 2016. that we probably believe that we are exposed to a huge fraud

We at the same time continuously told our lawyer to submit our fraud allegations against Jyske bank, letters, sms, mail, telephone, But Lundgrens would not hear, as Lundgrens had been employed by Jyske bank

Therefore, contrary to the client, Lundgrens has not presented any of the client's claims to the court, and unless Lundgrens is stupid and cannot hear us say, and read that we write ANNEX 1. is false, so clear why Lundgrens does the opposite of what the client is asking for.
Lundgren's Partner Dan Terkildsen has stated, at a meeting on 13-08-2019, that the Board of Directors of Jyske Bank has no responsibility. and since Dan Terkildsen himself teaches and does courses, among other things. responsibility of the board and questioning methods, then Lundgrens should know what is true or false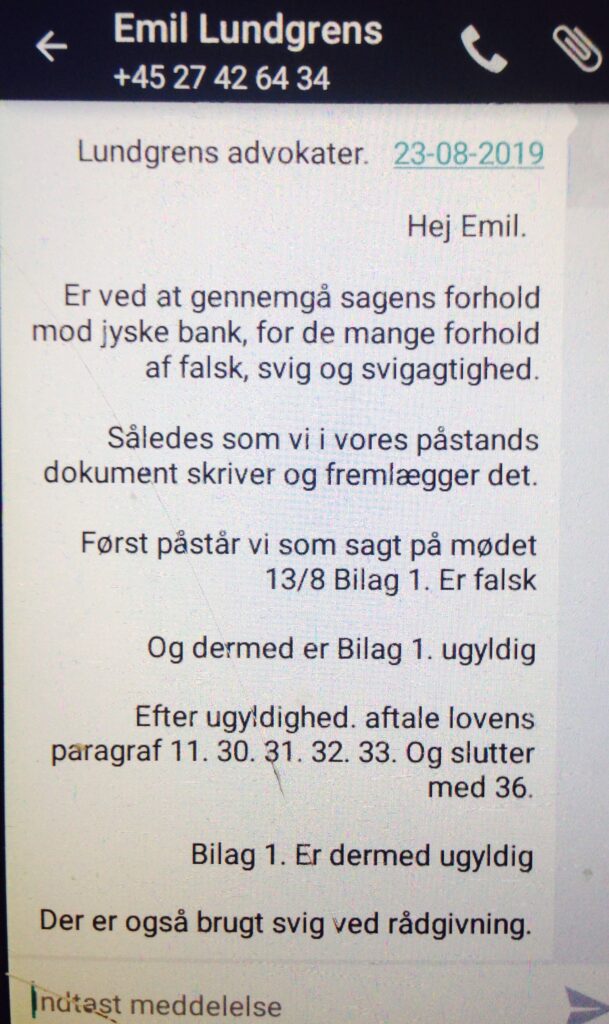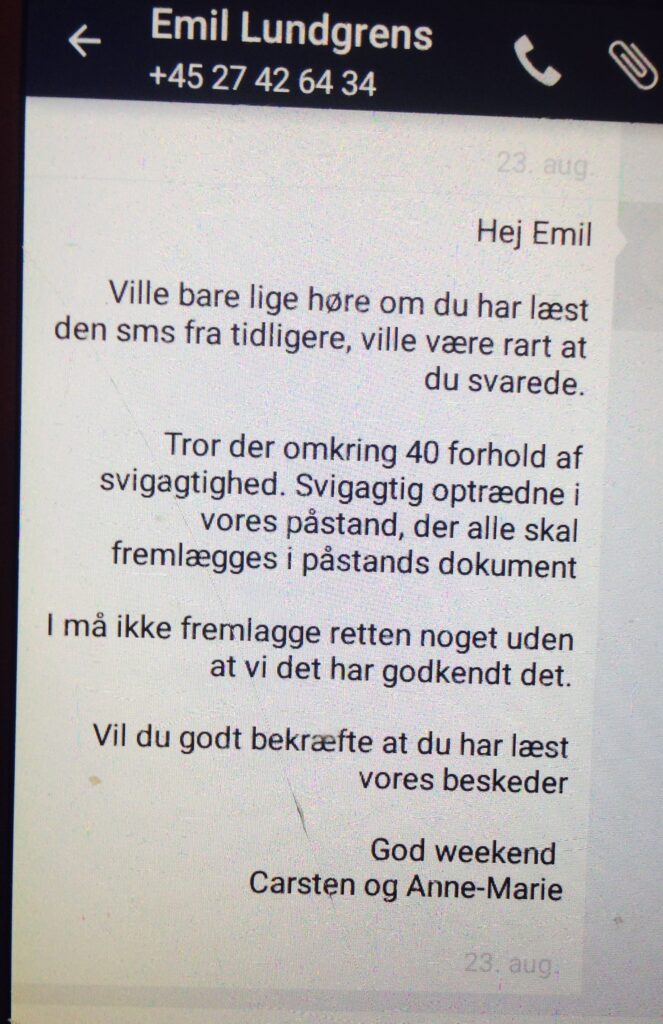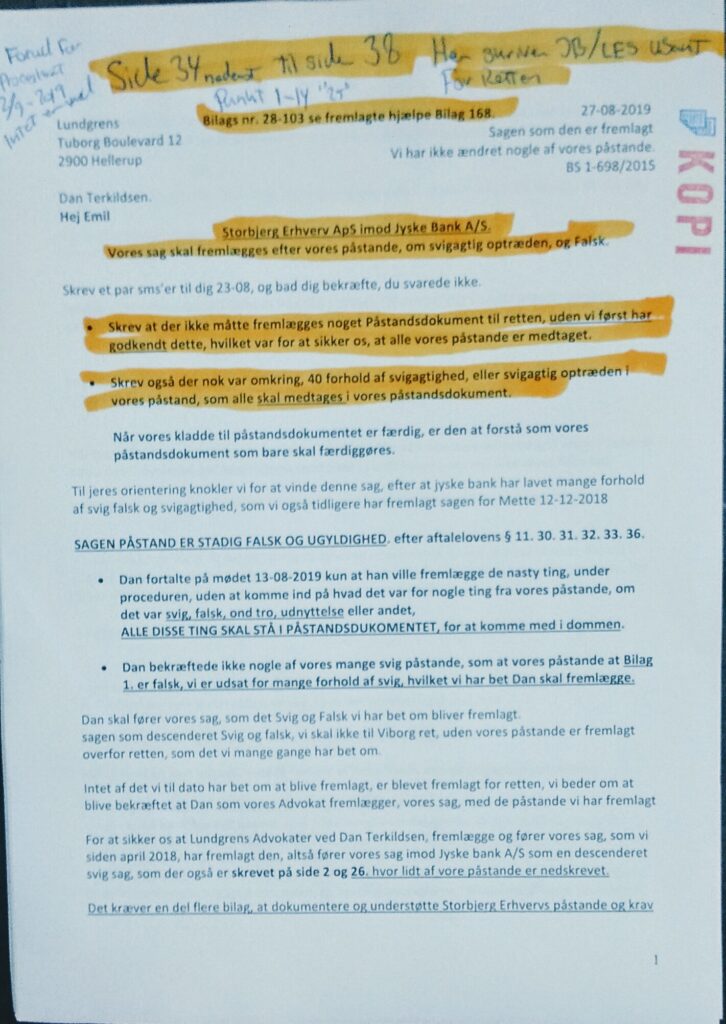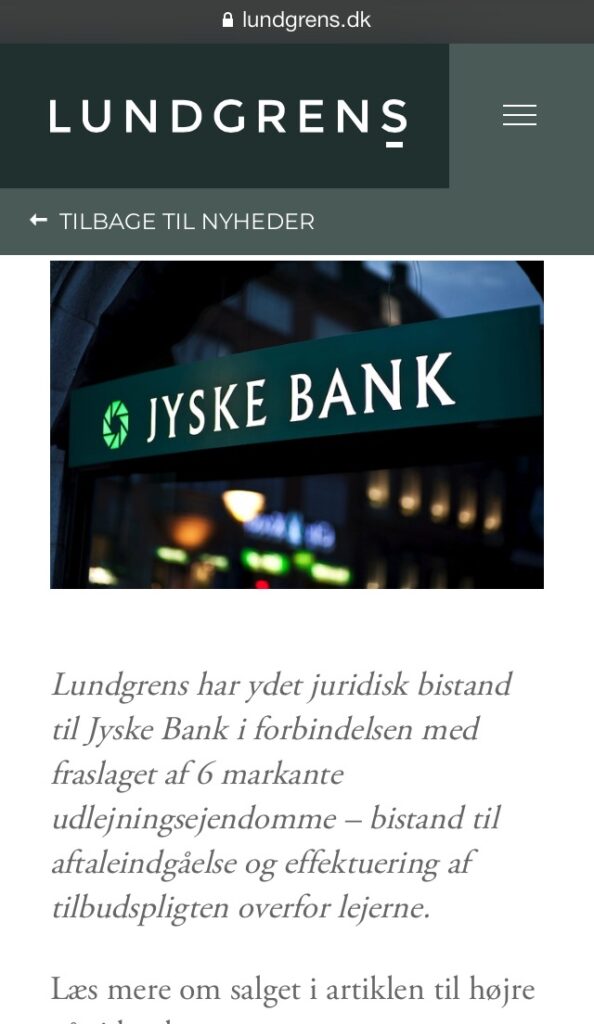 We have, as far as we ourselves could, submitted that we believe the board of Jyske Bank is behind fraud, and that this fraud is carried out in association, as well as that we have submitted to Jyske bank that Jyske bank has used bribery for Lundgrens, so that Lundgrens should not submit our claims as to why we have had to make and submit the petition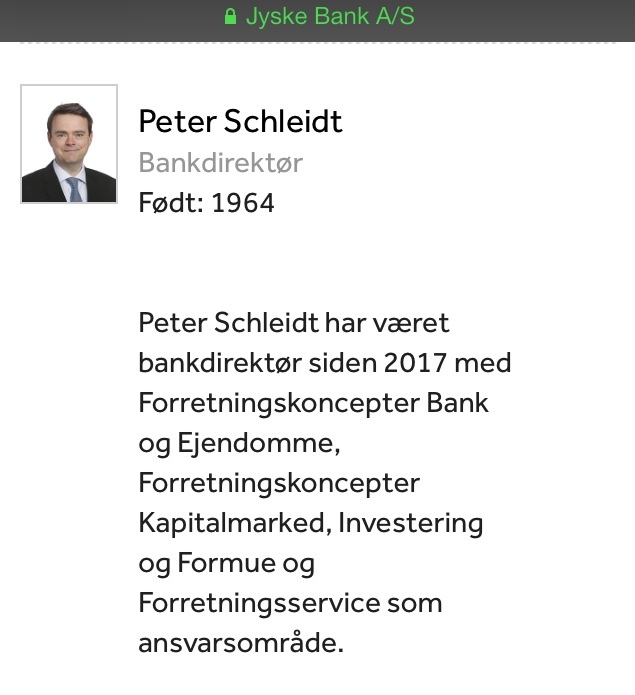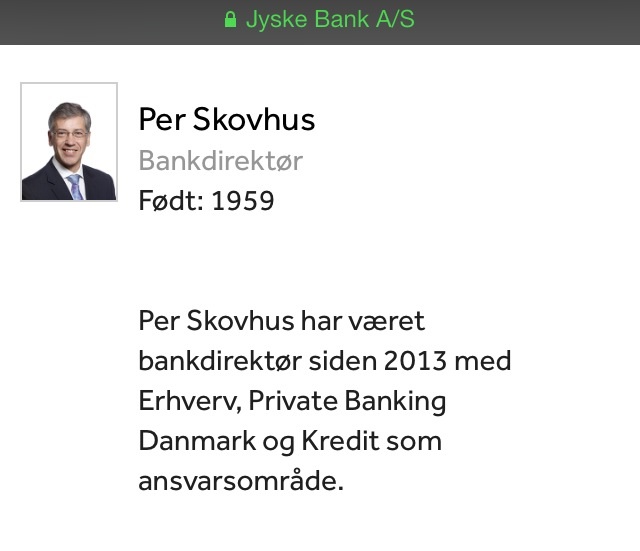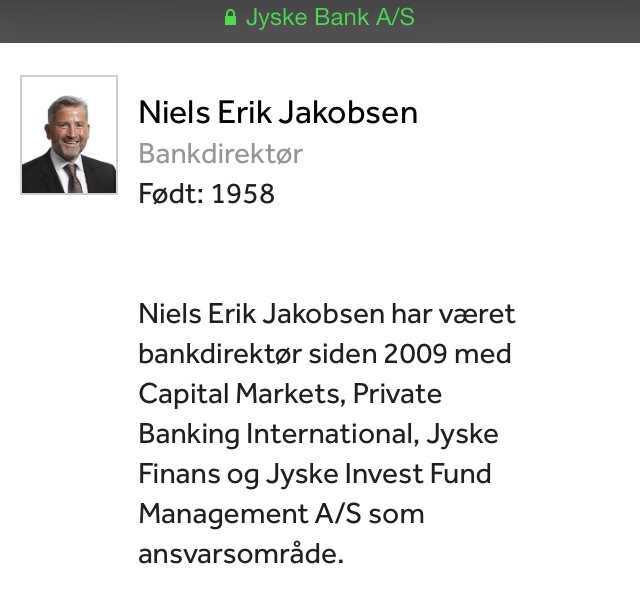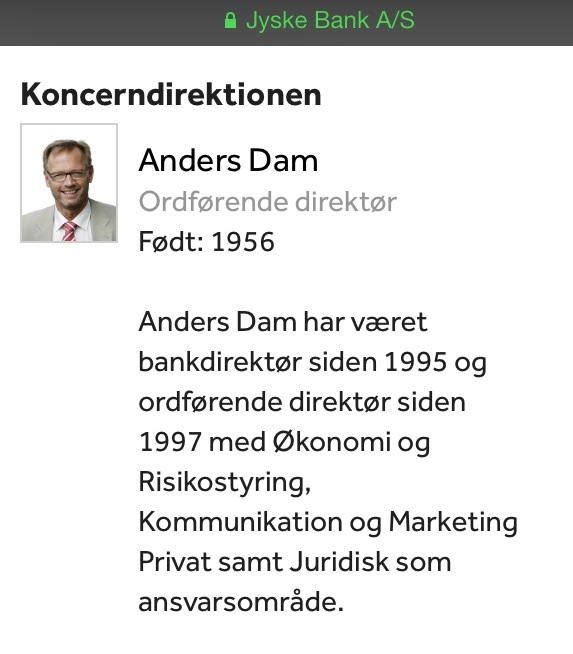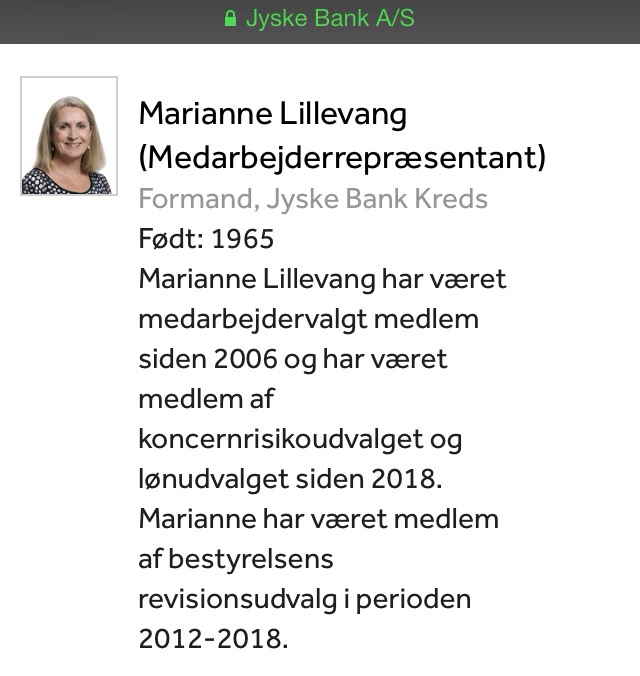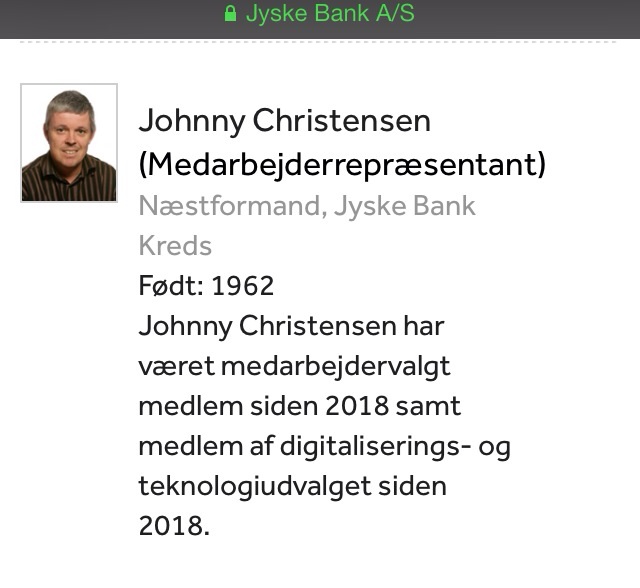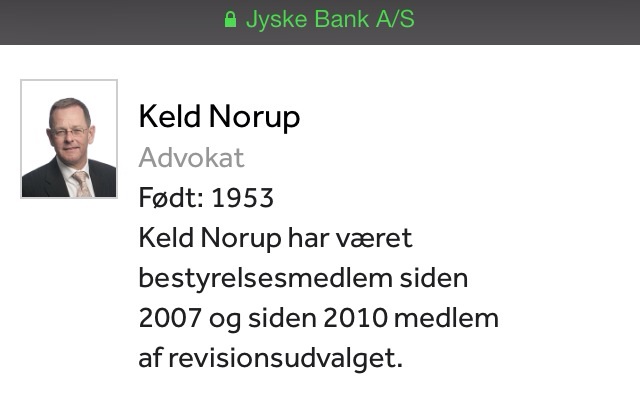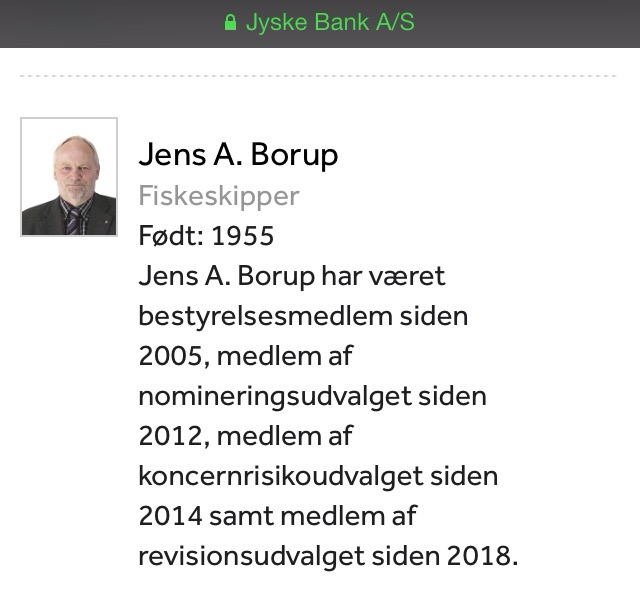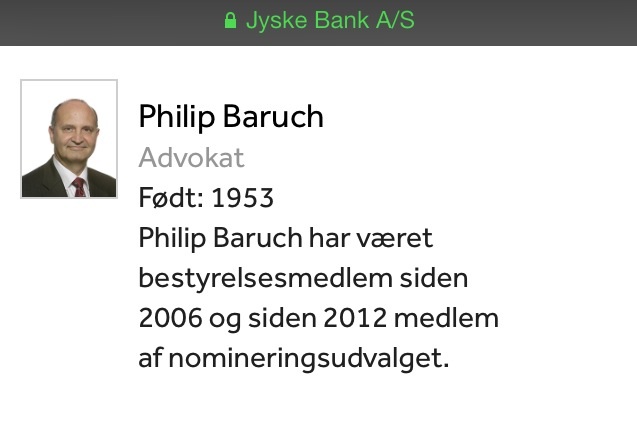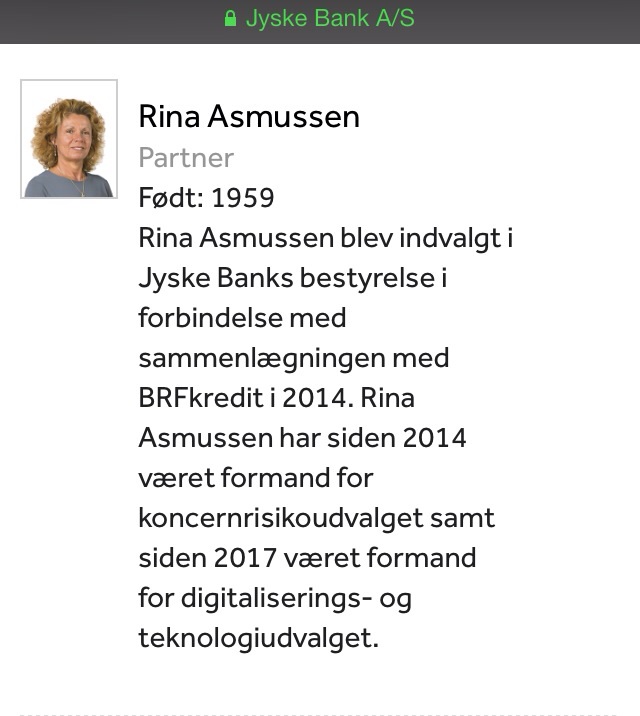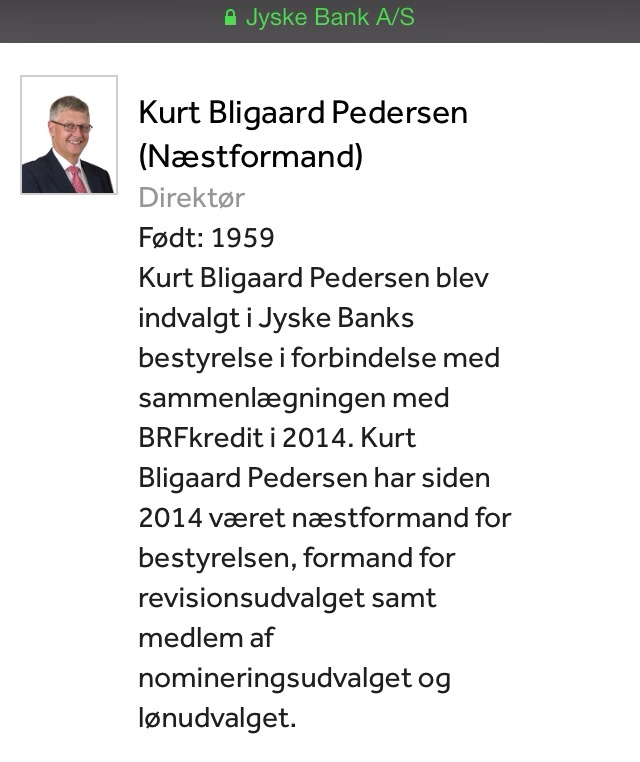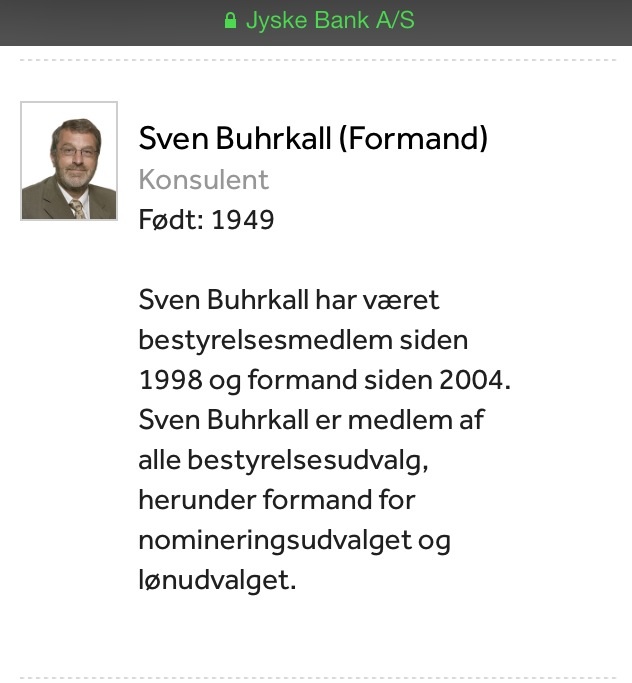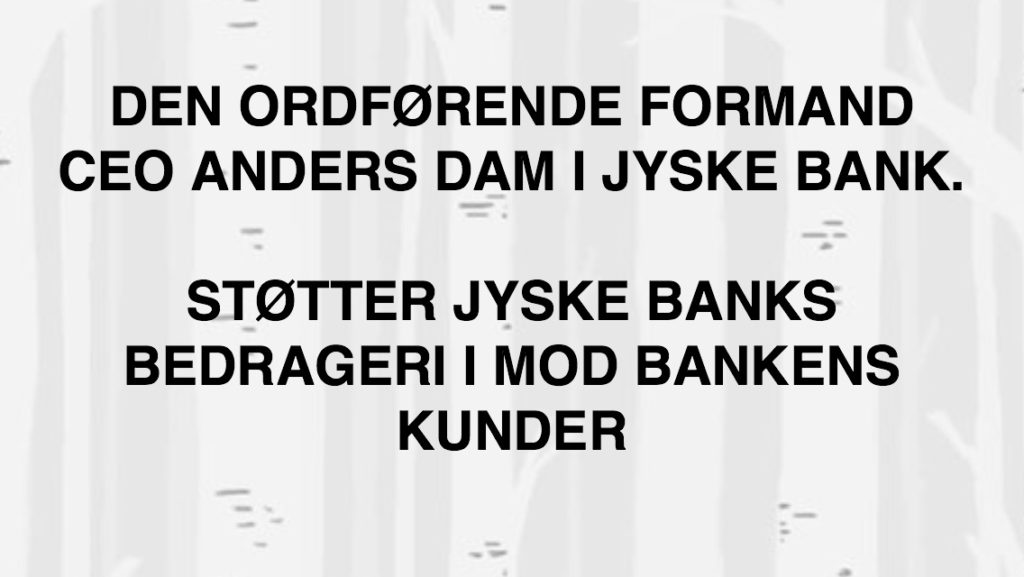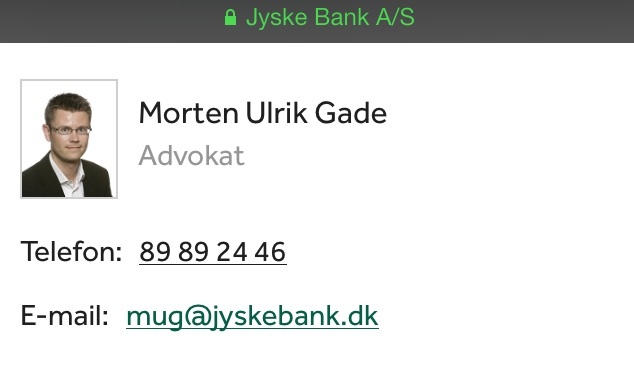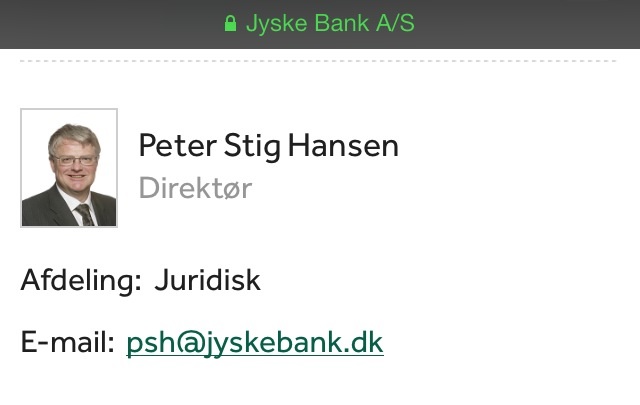 Philip Baruch
Lund Elmer Sandager will not admit that they have lied in several places, presented to the court.
Morten Ulrik Gade
Jyske Bank will not admit that they have lied in several places, in
the Appeals Board,
before the chase
became presented to the court.

Lundgrens will also not admit that they have been purchased by Jyske bank, not to submit our claims to the court

What the hell is going on for you

And just laugh, David against the Goliath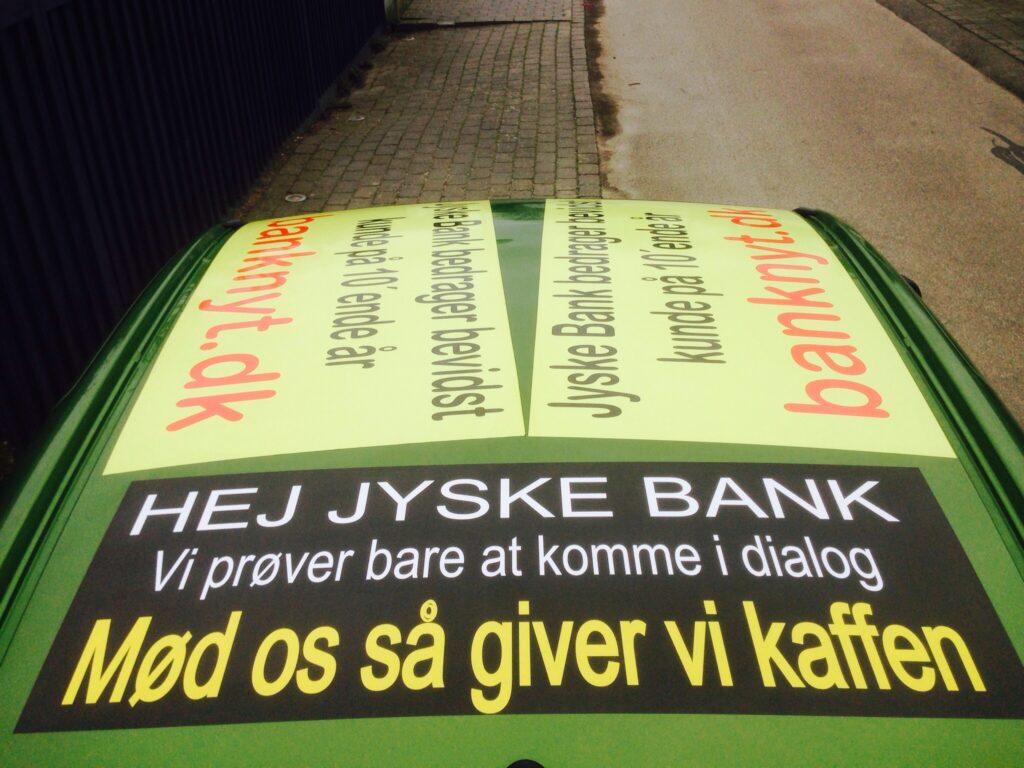 REMEMBER NOW WE WILL JUST TALK TO YOU
WE SHOULD MEET AND TALK
SOMETHING IS WRONG,